Screening & Assessments
Which instrument will give you the data you need? Select from the featured tools below or search our comprehensive database to select a tool to improve outcomes and demonstrate accountability.
Featured Products

AEPS®
Evaluation Areas
adaptive, cognitive, communication, fine motor, gross motor, & social

ASQ®:SE-2
Evaluation Areas
social-emotional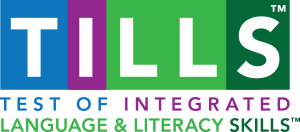 TILLS™
Evaluation Areas
dyslexia & language and literacy disorders
Looking for more comprehensive information on the screenings and special education assessments featured here?
Screening and Assessment Search
Discover the wide variety of screening, assessment, and curriculum tools that Brookes has to offer.
| Product | Evaluation Areas | Age Range | Description |
| --- | --- | --- | --- |
| | communication, fine motor, gross motor, personal-social, problem solving, & social-emotional | 1–72 months | Make the most of your time and your screening dollars with user-friendly options for data management and online questionnaire completion. |
| | communication, fine motor, gross motor, personal-social, & problem solving | 1–66 months | The easiest, most accurate, and most cost-effective way to check development and celebrate children's milestones |
| | social-emotional | 1–72 months | A highly reliable, parent-completed screener with a deep, exclusive focus on children's social and emotional development |
| | social determinants of health | Birth–6 years | Quick, parent-completed screening tool that gathers vital information about the home environments of children |
| | parent skills & social-emotional | 2–66 months | A functional tool for assessing and monitoring social-emotional and behavioral development in infants, toddlers, and preschoolers at risk for social-emotional delays or problems. |