PAth to Literacy Professional Development Modules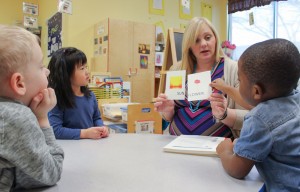 You can intervene and get kids on the PAth to Literacy when they struggle with phonological awareness and alphabet knowledge. These professional development modules will help keep you on the right path as you implement this highly effective intervention.
Learn more about PAth to Literacy and view the components of the program.