The Value of Coaching in Uncertain Times – Q&A with Dathan Rush and M'Lisa Shelden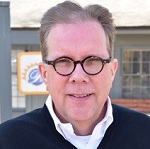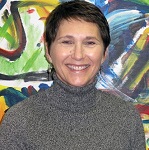 We asked Dathan D. Rush, Ed.D., CCC-SLP and M'Lisa L. Shelden, PT, Ph.D., authors of The Early Childhood Coaching Handbook, Second Edition, to talk a little bit about the benefits of coaching and how it can help educators and leaders better prepare for a new school year that's sure to be full of uncertainty.
Q: How can coaching help programs prepare for the new school year?
A: As we approach the upcoming school year, most (if not all) school personnel find preparation during our current climate uniquely different from experiences in prior years. The ambiguity of what is to come is on the minds of most—parents, teachers, therapists, staff, students, administrators, politicians, etc. In the world of education, especially early education, we've all been taught to plan; to develop a back-up plan, develop a back-up to our back-up plan, and then of course, be ready to go with the flow!
In our current situation, however, planning has taken on new meaning. Even short-term plans may be rendered out of date within a few short days due to ever-changing circumstances out of our control. As the days before the school year dwindle, we feel the use of a coaching approach is well-suited to assist parents and school personnel in not only developing joint plans (emphasis on the plurality of plans), but also generating new and different ideas that can result in creative solutions for creating safe, healthy environments that support the educational growth and development of students in and across what seems to be uncharted territory.
Coaching is an approach that supports individuals in analyzing current and future situations to develop plans and, as needed, alternative solutions for all kinds of circumstances.
We can use coaching strategies to support parents, school personnel, and one another to engage in conversations that promote reflection, timely informative feedback, and joint planning while simultaneously avoiding directives whenever possible. For example, as an administrator, I can be vigilantly looking for opportunities to gather ideas as opposed to directing my ideas into action. Our mantra of "Ask before I share" is quite fitting in our current times.
Instead of distributing policies and telling personnel, "Go implement these social distancing policies," an administrator could instead share the information and then inquire, "How will social distancing look in your classroom, Mrs. Jacobe? I'm sure you've been imagining how to teach these concepts to 3-year-olds!" Another example, might be related to developing timelines. Approaching Mr. Lee and stating, "Our directive requires that our classrooms be ready for inspection by this date. Mr. Lee, what is your timeline for letting me know that your classroom is ready for inspection?" Using coaching, as opposed to just telling Mr. Lee the schedule without obtaining his input, provides him the opportunity to share ideas and take ownership for his responsibilities.
Coaching is an approach that supports individuals in analyzing current and future situations to develop plans and, as needed, alternative solutions for all kinds of circumstances. Coaching strategies, when implemented with fidelity, demonstrate respect for the ideas of others and help us all consider outcomes in light of our intentions. Supporting individuals in this manner assists them in contributing to solutions, holding themselves accountable, and building capacity for future situations to support them to "think on their feet." We'd like to suggest that no better time exists to use an interaction style that builds competence and confidence in others vs. creating dependence!
---
Interested in Learning More?