NAEYC Virtual Bookstore
Our virtual bookstore is open!
We're excited to exhibit at NAEYC's 2021 annual conference. We'll certainly miss seeing you in person, but we invite you to browse our virtual bookstore, filled with books and tools you need to help all children succeed! And, take advantage of an exclusive conference discount offer to get all of these resources and more to support the young children and families you work with.
Use code NAEYC2021 when you checkout to
save 20% on your entire order*.
Featured Products
Explore More
Teaching Dual Language Learners: What Early Childhood Educators Need to Know
Extending the groundbreaking work of Patton O. Tabors, this concise book compiles everything teachers need to know about working with young dual language learners—and setting them up for a lifetime of school success!
The Early Childhood Coaching Handbook, Second Edition
The second edition of this bestselling guide to successful coaching practice is packed with practical tools to help early childhood professionals conduct skillful coaching in homes, schools, and communities and help both professionals and families support the learning and development of all young children.
The Early Intervention Teaming Handbook: The Primary Service Provider Approach, Second Edition
From the early childhood experts who pioneered the primary service provider approach to teaming comes the new second edition of the how-to guide that lays out the logistics and benefits of making one team member the primary point of contact with the family.
Engaging Young Engineers: Teaching Problem-Solving Skills Through STEM
Support the problem-solving skills of all young children by teaching them basic principles of engineering and give types of critical thinking skills: curiosity; persistence; flexibility; reflection; and collaboration. An innovative guide to STEM learning for birth to 5!
Merrell's Strong Start—Pre-K: A Social and Emotional Learning Curriculum, Second Edition
Teach social-emotional competence to preschoolers with the updated edition of the Strong Start—Pre-K curriculum—a fun and easy way to help young children develop the social-emotional skills they need to build a strong foundation for school success.
Promoting Intentional Teaching: The LEARN Professional Development Model for Early Childhood Educators
Discover the LEARN IT approach—an evidence-based professional development framework that helps educators put intentional teaching into action in their classroom to enhance all young children's learning through planned instructional strategies, conversations, and activities based on each child's needs and interests.
The Project Approach for All Learners
A proven and popular teaching method, the Project Approach engages the natural curiosity of children through in-depth investigations of topics that capture their interest.
Connecting Through Talk: Nurturing Young Children's Development with Language
The synthesis of science and practical guidance will help you foster foundational language skills and nurture the healthy development of every young child
Building Trauma-Sensitive Schools
Drawing on her extensive experience as a school counselor, trainer, and mother, trauma expert Jen Alexander delivers a comprehensive framework for building a safe, supportive school environment that helps all students learn and thrive.
Multi-Tiered Systems of Support for Young Children
With this book and video set, early childhood professionals will discover how to design, implement, and monitor successful MTSS for children ages 3–5.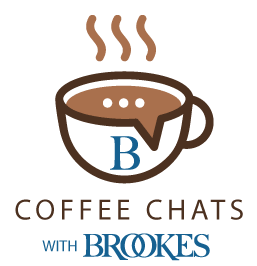 Using TPITOS to Support the Use of Social-Emotional Teaching Practices in Infant and Toddler Classrooms
Join Kathy Bigelow, Ph.D., and Alana Schnitz, Ph.D., BCBA, to learn how TPITOS can be used to inform professional development and coaching to support teacher implementation of social-emotional learning practices in infant and toddler care settings.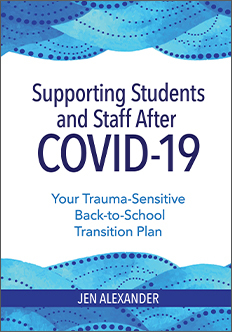 Supporting Students and Staff After COVID: Your Trauma-Sensitive Back-to-School Transition Plan
When schools reopen after COVID, they'll need compassionate, intentional, trauma-sensitive plans for teaching the back-to-school transition. That's what you'll find in this practical, reader-friendly new ebook from acclaimed trauma expert Jen Alexander.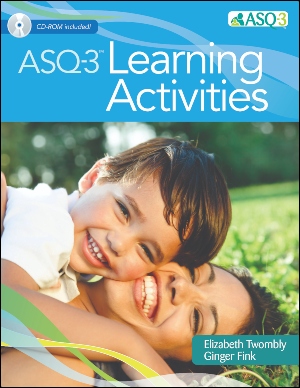 ASQ-3 Learning Activities
Enhance the development of infants and young children with more than 400 fun, fast, and developmentally appropriate learning activities.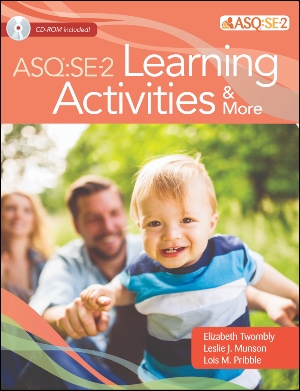 ASQ:SE-2 Learning Activities
More than 90 developmentally appropriate learning activities to enhance the social-emotional development of infants and young children.

ASQ®-3 Starter Kit
The parent-completed Ages & Stages Questionnaires®, Third Edition (ASQ®-3) is the easiest, most accurate, and cost-effective way to pinpoint delays and celebrate children's milestones.
Learn more

ASQ®:SE-2 Starter Kit
With ASQ:SE-2, it's easier than ever to screen important areas of social-emotional competence, pinpoint behaviors of concern, and identify any need for further assessment or monitoring.
Learn more