SING.PLAY.LOVE. Educator Kits

Boost learning and engagement in early childhood settings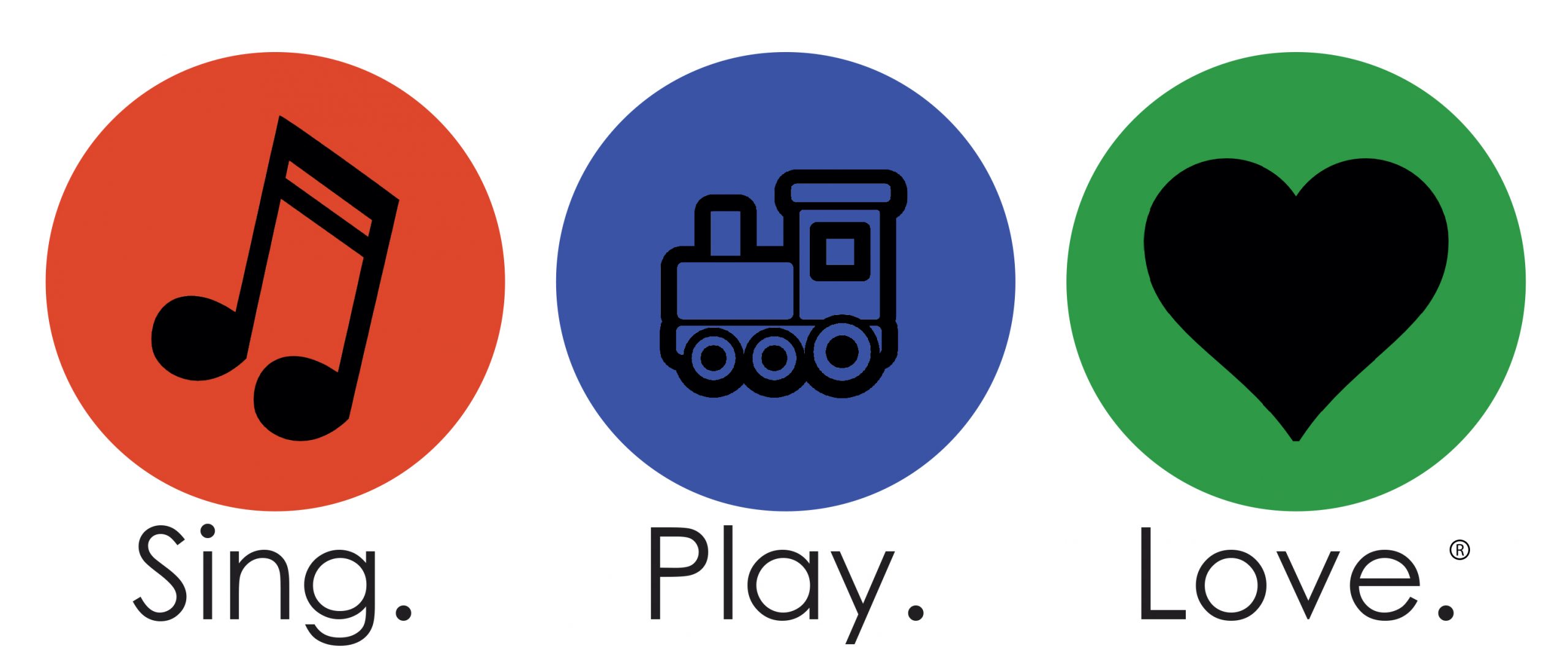 Research shows that reading, singing, dancing, and playing with young children helps boost early learning and build key skills across developmental domains. That's why Dr. Anne Meeker Watson developed SING.PLAY.LOVE.®—a creative, joyful, and highly effective program that uses books, music, and play to help young children fall in love with learning.
A music therapist and early childhood specialist, Anne Meeker Watson created SING.PLAY.LOVE. to help both educators and families teach kids critical skills for language and literacy development, social-emotional growth, and kindergarten readiness. With these five themed Educator Kits, you'll have everything you need to put SING.PLAY.LOVE. into action in your own early childhood classroom. Each kit includes a set of full-color, high-quality picture books that each help you teach a specific skill—but the books are just the beginning! You'll also get song downloads and interactive music videos that complement the books, printable pages of activities to share with children and families, clear instructional videos that show you how to use the songs as teaching tools, and a website with step-by-step guidance and convenient online access to your resources.
Choose from four different kits, or get all of them in one convenient bundle!
SOCIAL-EMOTIONAL LEARNING KIT (for preschoolers)
Nurture young children's social-emotional development by helping them build friendship skills, practice mindfulness, follow rules, embrace differences among people, and maintain attention.
KINDERGARTEN READINESS KIT (for preschoolers and kindergarteners)
Build the readiness skills that predict achievement, such as perseverance, patient waiting, cooperation, problem solving, and self-calming.
THE EARLY LEARNING KIT (for toddlers)
Boost foundational learning skills by teaching kids how to recognize colors; celebrate tasks they can do independently; and imitate motions, words, and signs.
SING.PLAY.LOVE. VALUE KIT (for toddlers, preschoolers, and kindergarteners)
Get the complete contents of all four kits in one convenient bundle! (Early Learning, "I Love Learning," Social-Emotional Learning, and Kindergarten Readiness Kits.)
Success Story
Using SING.PLAY.LOVE. in a Preschool Program
Each kit includes:
Picture books. Engaging and beautifully illustrated, these children's books each help you teach a specific skill. An activity guide is included with each book to support your instruction.
Downloadable songs. Each kit includes lively songs that complement and extend the lessons taught in the books.
Interactive music videos. Share these videos with children to get them singing and dancing along with the songs and learning how to sign key words.
Video models for teachers. Anne Meeker Watson models gestures, actions, and signed words so you can use playful interactions to teach targeted skills.
Teaching guides. Step-by-step guides for the additional Social‐Emotional Learning Song Kit and Motor Song Kit.
Printable pages for kids. Reinforce and expand on new skills with these fun activity pages for children.
Printable family pages. Packed with learning activities and video links for each book, these PLAY & LEARN pages will help you partner with families to help them continue the learning at home. (Great for distance learning!)
Online launch pad. This website makes it easy to start using

SING.

PLAY.

LOVE.

right away! You'll get convenient online access to your resources, plus step-by-step guidance on how to use the program effectively in your classroom.
Meet Anne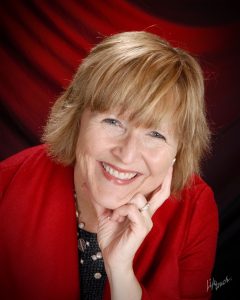 Anne Meeker Watson, Ph.D., MT-BC, is the founder of the SING.PLAY.LOVE. program. Through her writing, product development, and workshops, she shares information about the benefits of music and play for supporting early learning and kindergarten readiness and gives practical strategies for embedding both into the daily lives of young children. Her program is being used all over the country and across the globe, most recently making its debut in India, Nepal, and Bangladesh.
Anne has taught music to students from preschool through college levels. She has received the Excellence in Teaching award given by the Learning Exchange, Kansas City Chamber of Commerce, and the Kansas City Star. She was also a commission member of the Vision 2020 Housewright Symposium on the Future of Music Education sponsored by the Music Educators National Conference.
Anne is particularly interested in developing the self-regulation and social-emotional skills of young children. She has been invited to share her work at the National Training Institute Addressing Young Children with Challenging Behaviors and she has been a frequent trainer and presenter across the country, including conference presentations for the National Center for Parents as Teachers, National Association for Music Education, ZERO TO THREE, Division of Early Childhood of the Council for Exceptional Children, NAEYC Professional Institute, Head Start's national organization, and the American Music Therapy Association.
Also from Dr. Anne Meeker Watson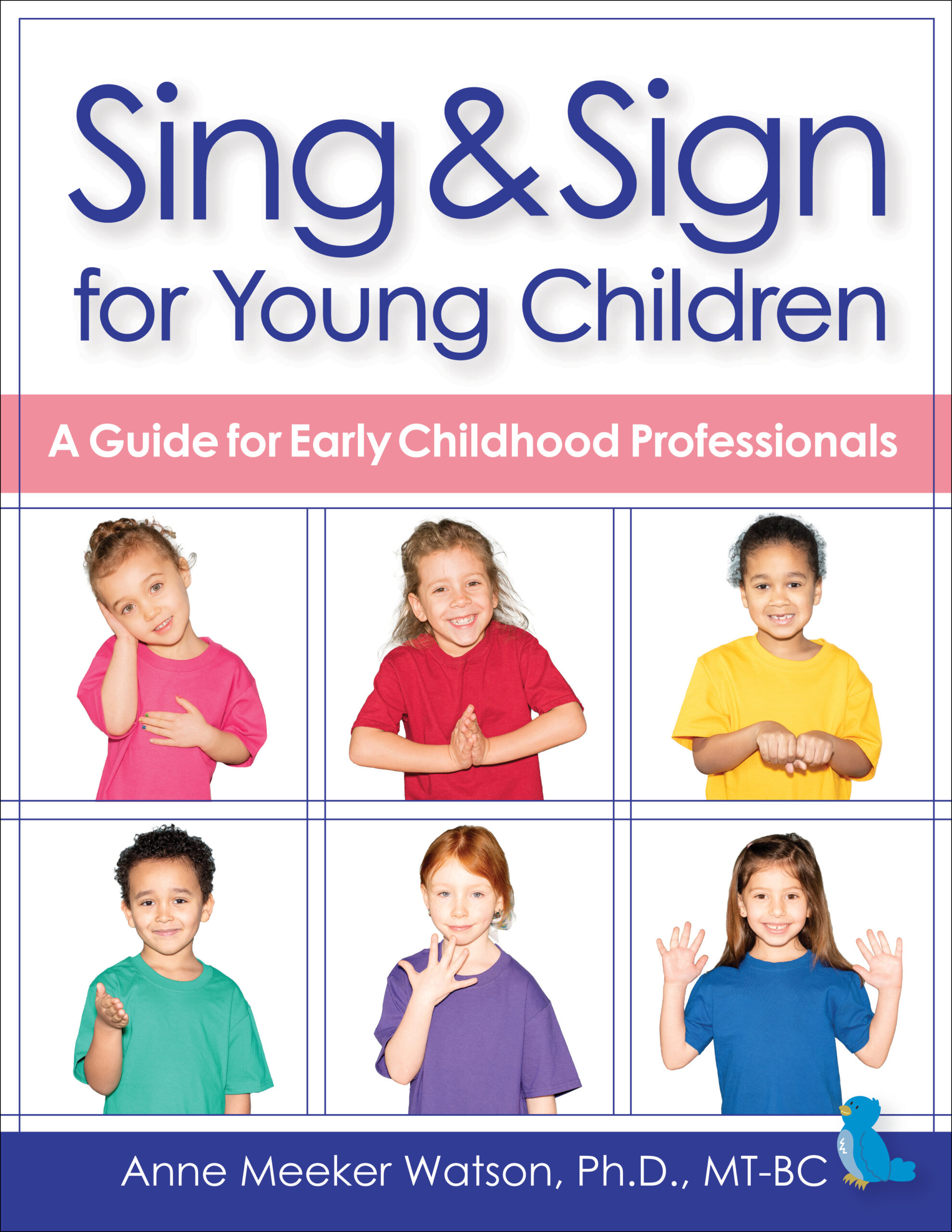 Sing & Sign for Young Children: A Guide for Early Childhood Professionals
Research shows that teaching sign language to all young children has a wide range of benefits, from enhancing social‐emotional and preliteracy skills to supporting positive parent‐child relationships. With Sing & Sign for Young Children, early childhood professionals will have a fun, easy, and highly effective way to teach and practice key ASL sign vocabulary through music and play during everyday classroom routines.