Coffee Chats with Brookes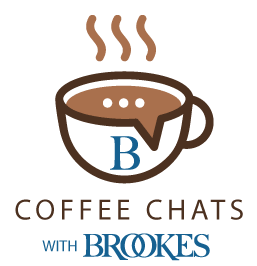 Looking for a new professional development opportunity? Tune in to this series of free video chats with Brookes authors, renowned experts on inclusive education, early childhood, and communication and language development. These brief, informal chats are a great chance to get tips and guidance from the experts on the topics you care about the most.
Supporting Kindergarten Readiness Using the Well Screening
Wed, September 22, 2021 2:00 PM ET
Presented by: Barbara L. Ekelman, Ph.D., CCC-SLP
Age range: Preschool through kindergarten
Who this chat is for: General and special educators, administrators, speech-language pathologists, school psychologists

How can the Well Screening tool boost your efforts to support kindergarten readiness for every young learner? Find out in this coffee chat with Barbara Ekelman, codeveloper of the Well Screening. In this engaging presentation, you'll learn all about this quick, reliable, and comprehensive tool for identifying students ages 4–6 who are at risk for learning disabilities. You'll also examine how the results of the screener can help you plan next steps, so you can set every student on the path to future school success.
Attendees will:
Discover why it's essential to screen young children, especially in the COVID-19 era
Review the impact of remote education on early learning
Learn how the Well Screening can help you obtain a baseline for every student, identify children's individual learning profiles, monitor and track progress, and inform next steps
Get a guided tour of how the Well Screening tool works
Understand the educational and clinical relevance of the tool
---
How Trauma Affects a Student's Psyche: What Educators Need to Know and Do
Wed, September 29, 2021 2:00 PM ET
Presented by: Dyane Lewis Carrere, M.Ed.
Age range: Preschool through 8th grade
Who this chat is for: Classroom teachers, support personnel, administrators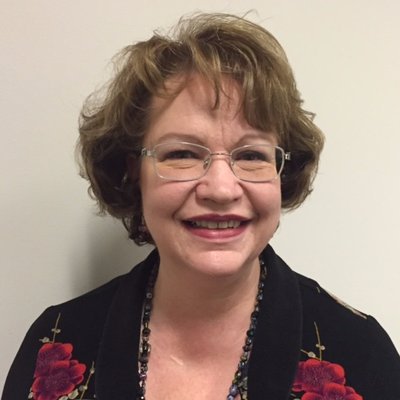 If we conceptualize trauma as an "emotional heart attack," what would that lead us to do as education professionals? What would we choose NOT to do? Discover the answers in this presentation by Dyane Lewis Carrere, M.Ed., author of The Re-Set Process, a trauma-informed, neuroscience-based approach to improving behavioral success in children from Grades K–8. This engaging session will explore the ways in which trauma affects children's psyches: how they feel about themselves and how they relate to others and their world. Carrere will also connect those understandings with practical strategies that attendees can implement in their classrooms and schools.
Attendees will:
Consider the roles of safety and trust (or lack thereof) in how a student functions, both inside and outside the classroom
 Learn about the protective behaviors educators may see in their students as a result of trauma
Discover strategies that create a safe and trusting emotional environment
Examine some traditional school practices that may undermine a student's sense of safety, connection with others, and self-concept
---
Supporting High Quality Inclusion: The Project Approach
Wed, October 12, 2021 2:00 PM ET
Presented by: Michaelene M. Ostrosky, Ph.D., & Sallee Beneke, Ph.D.
Age range: Preschool, Early Elementary
Who this chat is for: Classroom teachers and assistant teachers, speech and language pathologists, administrators


As classrooms and programs become more diverse, early childhood professionals are challenged to engage diverse learners and support the learning of all young children. A proven and popular teaching method, the Project Approach engages the natural curiosity of children through in-depth investigations of topics that capture their interest. Discover the potential of the Project Approach to provide a context that builds community and provides improved opportunities for teaching learning in inclusive ECE classrooms.
Attendees will:
Understand the key events in the life of a project
Understand the differences between a project and a thematic unit
Realize the benefits of the Project Approach for children with disabilities and dual language learners
Compare the potential of their current curriculum to support high quality learning experiences for children who require adaptations and accommodations with the Project Approach
Discover a tool that will help them implement the Project Approach
---
Using TPITOS ™ to Support the Use of Social-Emotional Teaching Practices in Infant and Toddler Classrooms
Wed, November 10, 2021 2:00 PM ET
Presented by:  Kathy Bigelow, Ph.D, &  Alana Griffin Schnitz, Ph.D., BCBA,
Age range: Infants & Toddlers
Who this chat is for: Early Childhood Coaches in infant–toddler center-based care
Join Kathy Bigelow, Ph.D., associate research professor, & Alana Griffin Schnitz, Ph.D., BCBA, assistant research professor, at Juniper Gardens Children's Project in the Institute for Life Span Studies at the University of Kansas for an overview of the Teaching Pyramid Infant–Toddler Observation Scale (TPITOS ™). Drs. Bigelow and Schnitz will discuss how TPITOS can be used to inform professional development and coaching to support teacher implementation of social-emotional learning practices in infant and toddler care settings.
Attendees Will Learn About:
TPITOS and how it is used in infant and toddler classrooms to assess teacher fidelity of implementation of practices for supporting social-emotional learning and development
TPITOS data tools for generating TPITOS graphs
How the TPITOS can be used to inform program professional development efforts
How the TPITOS can be used in coaching to support individual teacher practices
---
The Basics of Systematic Instruction for Students With Moderate To Severe Disabilities
Wed, November 17, 2021 2:00 PM ET
Presented by: Belva C. Collins, Ed.D.
Age range: Preschool, upper elementary (3-5), middle school, high school, adults
Who this chat is for: Special education teachers, general education teachers, paraprofessionals, parents, related service delivery personnel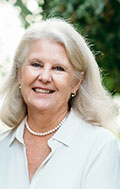 How can educators use systematic instruction to effectively teach students with moderate to severe disabilities in preK through high school and beyond? Find out in this presentation by Belva Collins, author of Systematic Instruction for Students with Moderate and Severe Disabilities, Second Edition. You'll discover the basic principles of using evidence-based response prompting strategies, a type of instruction based on applied behavior analysis. Collins will discuss how this type of systematic instruction can be embedded in inclusive settings, as well as how functional skills can be embedded in core content.
Attendees will:
Review the five specific types of response prompting strategies, each one considered to be evidence- or research-based
Learn how to embed response prompting strategies in ongoing instruction within inclusive settings
See how to teach core content in a way that is meaningful and relevant to students with extensive support needs
Discover ways to provide enough assistance to ensure that learners will experience success until they reach independence
Learn how to adapt the use of response prompting strategies to a virtual environment
---
6 Adult Learning Principles Every Early Interventionist Should Know
Wed, December 1, 2021 2:00 PM ET
Presented by: Dana C. Childress, Ph.D.
Age range: Infants & Toddlers
Who this chat is for: Early Interventionists, Home Visitors, Early Childhood/Early Childhood Special Education Professionals who support families during intervention visits

Join Dana C. Childress, Ph.D., early intervention professional development consultant at the Virginia Early Intervention Professional Development Center, for an introduction to the six early intervention adult learning principles that service providers can use to support caregiver learning during visits with families. Strategies for implementing these principles during balanced intervention visits will also be highlighted. These principles (and many more strategies) are described in Pause and Reflect: Your Guide to a Deeper Understanding of Early Intervention Practice.
Attendees will:
Identify six early intervention adult learning principles
Identify 1-2 strategies for integrating each principle into your work
Recognize the importance of balancing your energy during early intervention visits with families to support caregiver and child learning
Reflect on how these principles and strategies could be implemented in your work using a new self-assessment tool
---