Coffee Chats with Brookes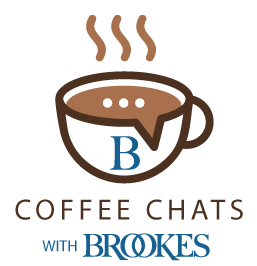 Looking for a new professional development opportunity? Tune in to this series of free video chats with Brookes authors, renowned experts on inclusive education, early childhood, and communication and language development. These brief, informal chats are a great chance to get tips and guidance from the experts on the topics you care about the most.
A Blueprint for Reading Comprehension Instruction
Wed, Oct 21, 2020 2:00 PM – 2:45 PM ET
Presented by: Nancy Hennessy, M.Ed.
Age range: Early elementary (K-2), upper elementary (3-5), middle school
Who this chat is for: General & Special Educators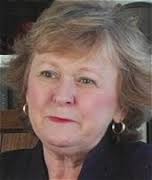 Comprehension is a primary ingredient of reading success, and the complexity of this skill requires a comprehensive approach to designing and delivering instruction. Discover an effective blueprint for reading comprehension—based in the science of reading—in this can't-miss coffee chat with author Nancy Hennessy. This presentation will identify critical components and frameworks necessary for delivering high-quality instruction that helps students construct meaning from challenging texts.
Participants will:
Understand the complexity of developing comprehension skills
See why language comprehension is a critical contributor to student understanding of texts
Get a blueprint (rooted in the science of reading) that can inform the design of effective instruction and support student acquisition of necessary skills
Acquire knowledge of evidence-based instructional frameworks, including classroom strategies and activities
---
Enhancing Remote Instruction with the Building Blocks Framework
Wed, Oct 28, 2020 2:00 PM – 3:00 PM ET
Presented by: Ilene Schwartz, Ph.D.
Age range: Preschool
Who this chat is for: Teachers, administrators, related service personnel

A popular tiered model of instructional support, the Building Blocks framework is widely used to facilitate effective inclusion in early learning settings. But it can also be used to guide decisions about instructional targets and strategies for remote learning and family support—and this presentation will show you how. Led by Ilene Schwartz, Ph.D., coauthor of Building Blocks for Teaching Preschoolers with Special Needs, Third Edition, this coffee chat will outline practical ways to use the framework in support of inclusive early childhood instruction during school shutdowns.
Attendees will get answers to these critical questions:
What is a multitiered system of support?
How can this type of system support remote learning?
How can you use a multitiered system of support to individualize instruction for young children?
How can you apply this type of system to monitor child performance?
---
From Classroom to Zoom: How Early Childhood Special Educators Can Support Families Virtually
Wed, Nov 4, 2020 2:00 PM – 3:00 PM ET
Presented by: Robin McWilliam, Ph.D., & Cami Stevenson, M.S.
Age range: Infants & toddlers, preschoolers
Who this chat is for: Early childhood special education and early intervention professionals, including therapists

What do you do when you enter the homes of children and families not in person, but through a device? This timely presentation will focus on supporting partnerships in virtual settings between families and classroom-based teachers—including child care providers, Head Start teachers, and preschool teachers. Early childhood experts Robin McWilliam & Cami Stevenson offer critical insights on how families and professionals can work together during individual calls using technology available to both parties. Join this essential chat to learn new strategies and exchange ideas with fellow professionals!
Participants will:
Assess families' needs, both for their child and themselves
Determine what resources families already have to work with
Help families develop a list of goals and work toward them
Provide families with emotional support
Review the effectiveness of the current call with families and plan for the next call
Use family consultation instead of expert consultation in helping families
Determine whether your calls are increasing families' confidence level
Find out whether children are progressing because of your calls
---
Supporting Early Childhood Inclusion through Professional Collaboration: Two Heads are Better than One!
Wed, Nov 11, 2020 2:00 PM – 3:00 PM ET
Presented by: William McInerney, Ph.D., & Laurie Dinnebeil, Ph.D.
Age range: Infants & toddlers, preschoolers
Who this chat is for: EI/ECSE administrative leaders, EI/ECSE professionals who provide consultative or coaching sessions, state leaders who want to support the expansion of early childhood inclusion in their state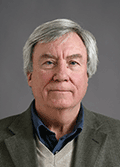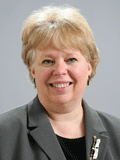 How can you provide skillful support to early childhood educators who work with young children with disabilities in inclusive settings? Find out in this chat with William McInerney & Laurie Dinnebeil, co-authors of the book A Guide to Itinerant Early Childhood Special Education Services. Join these two experts on early childhood inclusive education for an eye-opening discussion on how  consultative models of service delivery can provide critical professional support—and make inclusion a success in your program.
Participants will:
Understand the steps in the consultative or coaching process and how they can be used to support early childhood educators
Learn about tools and resources that consultants or coaches can use to support implementation of evidence-based strategies between their visits
Discover tools and resources that can help evaluate the effectiveness of coaching or consultative partnerships
Review common administrative and logistical issues that can affect the success of coaching or consultation in general early childhood settings
---
Interventions for Childhood Apraxia of Speech
Wed, Nov 18, 2020 2:00 PM – 2:45 PM EST
Presented by: Rebecca J. McCauley, Ph.D.
Age range: Preschoolers, Early elementary (K-2), Upper elementary (3-5)
Who this chat is for: Speech-language pathologists and parents of children with CAS interested in learning about possible interventions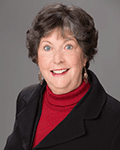 This session is a rare opportunity to learn about interventions for childhood apraxia of speech (CAS) directly from expert Rebecca J. McCauley, co-developer of the criterion-referenced assessment Dynamic Evaluation of Motor Speech Skill (DEMSS). Attendees will receive an overview of four well-studied interventions for CAS: Nuffield Centre Dyspraxia Program, PROMPT, Speech Motor Programming, and Dynamic Temporal and Tactile Cueing. For each intervention, professionals will get a brief summary of its rationale and procedures, a description of the evidence supporting its use, and more.
Participants will:
Describe core features of CAS targeted by four different interventions
List specific groups for which each intervention may be best suited
Identify key resources to help them learn more about how to use each intervention
Summarize the kinds of evidence being used to support these interventions
---
Structured Literacy Instruction for English Learners
Wed, Dec 02, 2020 2:00 PM – 2:45 PM EST
Presented by: Elsa Cárdenas-Hagan, Ed.D., CCC-SLP, CDT, CALT, QI
Age range: Grades K-5
Who this chat is for: Bilingual educators, ESL Teachers, speech language pathologists, reading specialists, dyslexia interventionists, and literacy coaches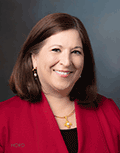 How can educators and other professionals provide young English learners with explicit, systematic instruction on language and literacy fundamentals? Find out in this coffee chat with Elsa Cárdenas-Hagan, author of the book Literacy Foundations for English Learners. In a half hour, this session will describe a comprehensive, evidence-based approach for teaching the foundational skills of literacy to students learning English in Grades K-5. Enhanced with case studies and guidance on lesson design, this chat will give attendees the knowledge base they need to better support the literacy skills of English learners and help them achieve academic success.
Participants will:
Learn about essential language and literacy components to cover in instruction
Discover cross-linguistic connections for the development of literacy
Get guidance on lesson design and implementation
Review how to use technology to enhance instruction for English learners