FCSN Virtual Bookstore

Resources for reaching and teaching every child
Full of practical tips and effective strategies, our easy-to-read titles offer the blueprints that inclusive educators need to help every child reach their full potential. Our expert authors bring you the latest research and give you the guidance and inspiration you need to create inclusive, engaging classrooms.
Use code FCSN2022 when you checkout to
save 20% on your entire order*.
---
Reimagining Special Education
Create more equitable schools and services through practical strategies teachers can use right away and thought-provoking, big-picture questions for administrators to tackle.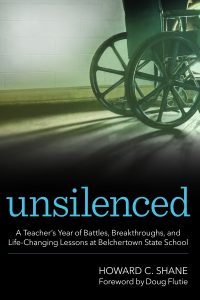 Unsilenced
A candid look at a pivotal era in disability history and a deeply personal account of how all human beings can flourish when we care for each other and fight for change.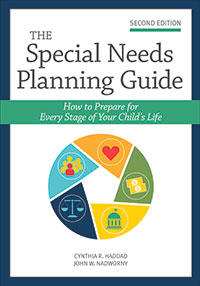 The Special Needs Planning Guide, Second Edition
The second edition of this reader-friendly guidebook will help families educate themselves about financial planning, create a complete action plan for their future, and provide the knowledge and the tools they need to work toward a secure and full life for their child.
The Paraprofessional's Handbook for Effective Support in Inclusive Classrooms, Second Edition
This empowering book takes the guesswork out of this critical classroom role so you can help students with disabilities reach their full potential.
Systematic Instruction for Students with Moderate and Severe Disabilities, Second Edition
This is the accessible, up-to-date text today's teachers need to succeed in inclusive classrooms and improve outcomes for students with moderate and severe disabilities.
A Teacher's Guide to Progress Monitoring
The practical, teacher-friendly guide you need to harness the power of progress monitoring (PM) and uncover what is and isn't working in your classroom.
Inclusion in Action
Equally useful as a beginner's guide to inclusion and a goldmine of practical ideas for experienced teachers, this must-have book will help make your curriculum "possible and achievable" for every learner, with and without disabilities.
It's More Than "Just Being In"
This book is your school team's practical blueprint for making authentic inclusion happen in K–12 classrooms.
The Data Collection Toolkit
Take the worry and stress out of data collection with this ultra-practical resource, packed with the tools you need to organize, manage, and monitor critical information on your students' progress.
Your Classroom Guide to Special Education Law
This book gives educators and administrators the basics of special education law in an engaging, easy-to-read format. With the jargon-free definitions and reader-friendly descriptions of laws and court cases, you'll build a storehouse of knowledge you can apply in your own classroom.
Launching A Career In Special Education
Help is here in this positive and practical resource, your friendly guide to taking what you learned in your teacher prep program and applying it successfully in your classroom.
Eight Paths to Leadership
Administrators aren't the only education professionals who can take on leadership roles. Every teacher can be a leader—and this book shows special educators how to choose and navigate their own individual path to educational leadership.
Design and Deliver, Second Edition
Universal Design for Learning (UDL) is the best way to teach all students effectively and break down barriers to learning—but how can busy teachers get started with UDL right now? Find the answers in the second edition of this bestselling, teacher-trusted primer, created by internationally recognized UDL expert Loui Lord Nelson.
Universal Design for Learning
Whitney Rapp walks you step by step through 100 UDL strategies that strengthen student engagement, learning, and assessment. Based on the latest research (but still practical and fun!), these highly effective ideas will help you address diverse learning needs and increase all students' access to the general curriculum.
Your UDL Lesson Planner
An essential guide that will help educators supercharge their lesson plans with one of today's best teaching approaches.
Unstuck and On Target, Second Edition
Now optimized for in-person and virtual instruction! A highly effective intervention for students ages 8–11, Unstuck & On Target! gives you 21 ready-to-use, field-tested lessons that boost critical skills like cognitive flexibility, problem solving, coping, and goal setting.
Solving Executive Function Challenges
This problem-solving quick guide helps you explicitly teach key executive function skills to high-functioning children with autism (Grades K-8). Teach flexibility, goal setting, and organization—three skills critical to success inside and outside the classroom.
Executive Function in the Classroom
Help K-12 teachers understand and enhance students' executive function skills-the key to long-term school and social success. This practical how-to guide is packed with ready-to-use forms and strategies that improve outcomes across subject areas.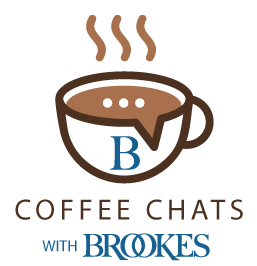 Looking for a new professional development opportunity?
Tune in to this series of free video chats with Brookes authors, renowned experts on inclusive education, early childhood, and communication and language development.
Watch for free

Reimagining Special Education: Creating Positive Change in Disruptive Times
The pandemic exposed educational inequities and areas of urgent need—and now, schools have a unique opportunity to press pause and reimagine their practices. This edWebinar highlights why an inclusive education framework supports school redesign in a pandemic world.
Watch for free
Essential Skills for Struggling Learners
This innovative planning guide is your key to identifying and prioritizing the essential skills that students with and without learning difficulties need to succeed.
The IEP Checklist
Activities and examples to guide and improve IEP development; reflection questions that deepen understanding; realistic dialogues that highlight key challenges and solutions; ready- to- use tools that help ensure meaningful, compliant IEPs.
The Special Educator's Toolkit
This book-and-CD set for whole-classroom organization is packed with ready-to-use, evidence-based strategies and more than 60 printable forms and tools.
Picture Inclusion!
Brimming with the practical tools and wisdom you need to create lessons that support every learner, this hands-on, how-to resource will help you move inclusion from a lofty ideal to an everyday reality.
Empowering Students with Hidden Disabilities
Inspiring and informative, this encouraging guidebook will help you empower students with non-visible disabilities as they manage their challenges, accept and advocate for themselves, and reach their goals and dreams.
The Educator's Handbook for Inclusive School Practices
Create warm, welcoming, and engaging inclusive classrooms with this down-to-earth K-12 teacher's guide, filled with practical teaching tips, planning tools and checklists, case studies, and insights from inclusive educators.
Collaborative Teaming, Third Edition
 Packed with practical tips, tools, and vignettes, Collaborative Teaming shows your staff how to work together effectively to support students with disabilities in inclusive classrooms.
A Comprehensive Guide to Intellectual and Developmental Disabilities, Second Edition
A cornerstone text for any course focused on intellectual and developmental disabilities—and an essential reference for every in-service professional's library.
Equity and Full Participation for Individuals with Severe Disabilities
Inspiring and informative, this encouraging guidebook will help you empower students with non-visible disabilities as they manage their challenges, accept and advocate for themselves, and reach their goals and dreams.

The Brookes Blog is a creative, interactive space where you and your fellow educators can share your best ideas and cook up new ones. What's worked for you? What doesn't work? Join the conversation!
Visit the blog
*Offer expires 4/25/22. Not to be combined with any other discounts or offers. Consumer orders only. Excludes BOL training, pre-discounted bundles, ASQ Online, and AEPSinteractive™.