Webinars on Demand

Free Professional Development Webinars
Looking for quick, convenient professional development you can take part in from the comfort of your own home or office? Browse our series of free webinars and video chats with Brookes authors. These information-packed webinars are a great chance to get tips and guidance on the topics you care about the most—straight from renowned experts on communication and language development.
---
Interventions for Childhood Apraxia of Speech
Presented by: Rebecca J. McCauley, Ph.D.
Age range: Preschoolers, Early elementary (K-2), Upper elementary (3-5)
Who this chat is for: Speech-language pathologists and parents of children with CAS interested in learning about possible interventions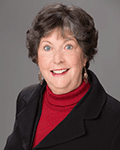 This session is a rare opportunity to learn about interventions for childhood apraxia of speech (CAS) directly from expert Rebecca J. McCauley, co-developer of the criterion-referenced assessment Dynamic Evaluation of Motor Speech Skill (DEMSS). Attendees will receive an overview of four well-studied interventions for CAS: Nuffield Centre Dyspraxia Program, PROMPT, Speech Motor Programming, and Dynamic Temporal and Tactile Cueing. For each intervention, professionals will get a brief summary of its rationale and procedures, a description of the evidence supporting its use, and more.
Participants will:
Describe core features of CAS targeted by four different interventions
List specific groups for which each intervention may be best suited
Identify key resources to help them learn more about how to use each intervention
Summarize the kinds of evidence being used to support these interventions
---
Structured Literacy Instruction for English Learners
Presented by: Elsa Cárdenas-Hagan, Ed.D., CCC-SLP, CDT, CALT, QI
Age range: Grades K-5
Who this chat is for: Bilingual educators, ESL Teachers, speech language pathologists, reading specialists, dyslexia interventionists, and literacy coaches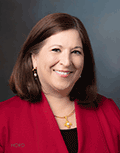 How can educators and other professionals provide young English learners with explicit, systematic instruction on language and literacy fundamentals? Find out in this coffee chat with Elsa Cárdenas-Hagan, author of the book Literacy Foundations for English Learners. In a half hour, this session will describe a comprehensive, evidence-based approach for teaching the foundational skills of literacy to students learning English in Grades K-5. Enhanced with case studies and guidance on lesson design, this chat will give attendees the knowledge base they need to better support the literacy skills of English learners and help them achieve academic success.
Participants will:
Learn about essential language and literacy components to cover in instruction
Discover cross-linguistic connections for the development of literacy
Get guidance on lesson design and implementation
Review how to use technology to enhance instruction for English learners
---
A Blueprint for Reading Comprehension Instruction
Presented by: Nancy E. Hennessy, M.Ed.
Age range: Early elementary (K-2), upper elementary (3-5), middle school
Who this chat is for: General & Special Educators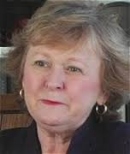 Comprehension is a primary ingredient of reading success, and the complexity of this skill requires a comprehensive approach to designing and delivering instruction. Discover an effective blueprint for reading comprehension—based in the science of reading—in this can't-miss coffee chat with author Nancy Hennessy. This presentation will identify critical components and frameworks necessary for delivering high-quality instruction that helps students construct meaning from challenging texts.
Participants will:
Understand the complexity of developing comprehension skills
See why language comprehension is a critical contributor to student understanding of texts
Get a blueprint (rooted in the science of reading) that can inform the design of effective instruction and support student acquisition of necessary skills
Acquire knowledge of evidence-based instructional frameworks, including classroom strategies and activities
---
Optimizing Shared Book Reading
Presented by: Howard Goldstein, Ph.D., CCC-SLP. & Elizabeth Spencer Kelley, Ph.D., CCC-SLP
As many parents are currently playing a bigger role in educating their children at home, reading with children is highly encouraged! This session will highlight how parents can optimize the learning accomplished during book reading and beyond. For example, a quick preview of books may help parents identify a few useful words that children do not know and a few questions to make children think.
---
Let's Talk to Parents: Strategies for Remote Parent Counseling and Training
Presented by: Rhea Paul, Ph.D., CCC-SLP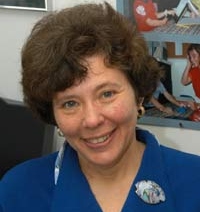 Referencing practical guidance from her book, Let's Talk, and podcast, Let's Talk about Super Special Kids & Cake, expert Rhea Paul, Ph.D., CCC-SLP will present several ways for SLPs, particularly those working with young children, to talk with parents about language stimulation, behavior management, and family inclusion for their children with disabilities.
---
Bilingual Assessment
Presented by: Elizabeth D. Peña, Ph.D., CCC-SLP
When we evaluation bilingual children who are suspected of having DLD, it is important to consider both languages. Yet, given the shortage of bilingual SLPs it is important to know what we can glean from testing in one language and how reliable that information might be given children's level of exposure to their home language and the school language. Dr. Elizabeth Peña will talk about instances in which we can make fairly good diagnostic decisions when testing in English and how the home language can be considered in making diagnostic decisions.
---
Speech to Print: Language Essentials for Teaching Reading
Presented by: Louisa C. Moats, Ed.D.
Structured Literacy instruction includes explicit teaching of all aspects of language and is the most effective approach for any student who does not process the written word easily. This recorded edWebinar presents an overview of the concepts and language content that are essential for teaching reading, spelling, and writing effectively – the content in the Speech to Print (3rd edition) book and workbook. Viewers will gain insight into what there is to learn about speech sounds, spelling, sentences, and text structures – the language essentials for teachers of literacy.
---
TILLS Webinars
Identify Dyslexia Using TILLS
Nickola Nelson, Ph.D., CCC-SLP, BCS-CL
Watch here »
Using the TILLS Practice Kit to Support Your Instruction in Language/Literacy Assessment
Michele A. Anderson, Ph.D., CCC-SLP
Watch here »
Teaching Students with Literacy Problems—Including Dyslexia
Nickola Nelson, Ph.D., CCC-SLP, BCS-CL
Watch here »
Other TILLS webinars on demand
• How to get the most out of TILLS
• How to Screen for Language/Literacy Disorders—Including Dyslexia—with the SLS
• Using the TILLS Practice Kit to Support Your Instruction in Language/Literacy Assessment
• …and many more!