Introducción al ASQ®:SE-2 entrenamiento virtual

About the seminar
Speakers
Dalia Avello, MA, IMH-E (IV-P)
Seminar length
8 hours (7 hours plus lunch and break)
Number of participants
Up to 25
Seminar fee
$3,500
AVISO: Brookes Publishing ha adaptado este entrenamiento para ser presentado efectivamente en un entorno en línea. Queremos brindarle la capacitación que necesita mientras mantiene a su personal seguro y saludable. Si bien estos entrenamientos han sido adaptados exitosamente para la entrega virtual, hemos tenido que ajustar tanto la duración como el tamaño de la audiencia (25 personas) para asegurar que el entorno de aprendizaje sea positivo e interesante. Se espera que cada persona asistiendo a la capacitación participe usando su propia computadora y con las cámara web activadas para recibir certificados de finalización. Escribanos a Seminars@BrookesPublishing.com para obtener más detalles.
Este es un entrenamiento de 5 horas e incluye:
Cuatro horas de contenido específico sobre el ASQ:SE®-2
Dos descansos de 10 minutos
Pausa para almorzar (40 minutos)
El número máximo de participantes para este entrenamiento en formato virtual es 25 personas.
Durante este entrenamiento, nuestro experto en el ASQ:SE®-2 discutirá las siguientes áreas:
Descripción general de la evaluación y monitoreo del desarrollo
Las ventajas de incluir a los padres cuando se está evaluando el desarrollo
Características de ASQ:SE-2, incluyendo una actividad para aprender sobre las distintas áreas que
Cómo calificar el ASQ:SE-2 e interpretar resultados
Consideraciones de seguimiento y derivación una vez que se tienen los resultados
Condiciones para Completar el entrenamiento:
Para completar el entrenamiento virtual exitosamente, los participantes deberán:
Atender la sesión vía videoconferencia usando una computadora (de escritorio o portátil). Teléfonos y tabletas no son compatibles con alguna de las actividades que se llevan a cabo durante la sesión.
Atender la sesión con la cámara web habilitada. A los entrenadores les gusta poder ver a todos los participantes. Al mismo tiempo, las cámaras web apoyarán la participación interactiva durante varias actividades incluidas en el entrenamiento. La cámara web puede estar integrada en la computadora o integrada por separado
Estar presente durante toda la sesión y participar en todas las actividades incluidas en el entrenamiento
Tener copias de los materiales de capacitación impresos y listos al momento de comenzar la sesión. Estos materiales podrán ser accedidos a través de nuestro Brookes Download Hub. Un enlace para descargar los materiales será incluido en la invitación a Zoom para participar en el entrenamiento.
Esperamos pronto poder coordinar su entrenamiento virtual. Para obtener más información, por favor contacte Seminars@BrookesPublishing.com.
Request more information
Includes
1–day training seminar that provides an overview on how to use ASQ®:SE-2
Meet Your Trainer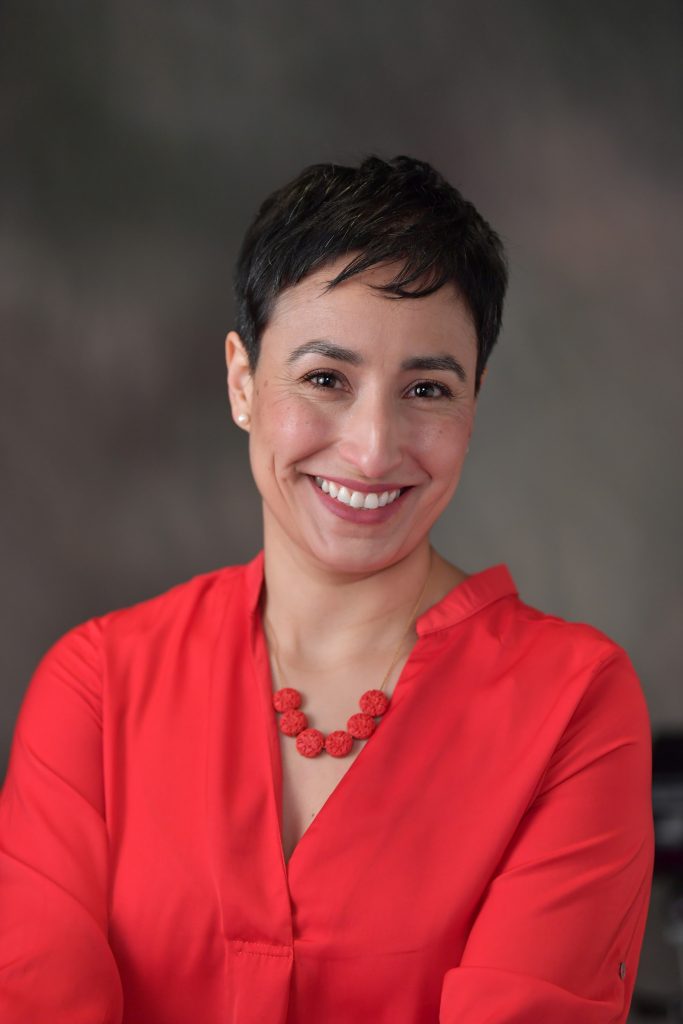 Dalia Avello, MA, IMH-E (IV-P)
Dalia ha trabajado durante más de 15 años en organizaciones privadas, públicas y sin fines de lucro en las áreas de investigación y desarrollo organizacional. Ha dedicado los últimos 10 años de su carrera a investigar adversidad y salud mental en la primera infancia y cómo estos temas informan las políticas públicas. Una gran parte de su trabajo incluye ayudar a las organizaciones a implementar exitosamente programas de evaluación y monitoreo del desarrollo físico y socioemocional de los niños.
Dalia se formó inicialmente como psicóloga. Ella obtuvo además una maestría en educación y desarrollo internacional en UCL (University College of London) y un diploma de enseñanza en educación Montessori a través de AMI (Association Montessori Internationale). Adicionalmente, Dalia recibió su Endorsement® en salud mental infantil, brindando regularmente capacitaciones a profesionales que atienden a bebés, niños pequeños y sus familias.
A través de su trabajo con la Asociación Montessori de Oregon, ha liderado proyectos en las áreas de abogacía comunitaria, desarrollo profesional, inclusión y justicia social. Ella comparte su tiempo entre su trabajo con la comunidad Montessori, su propia empresa de consultoría y el voluntariado como cuidadora de bebés en la Unidad de Cuidado intensivo pediátrico en un hospital local.