AEPS® Seminar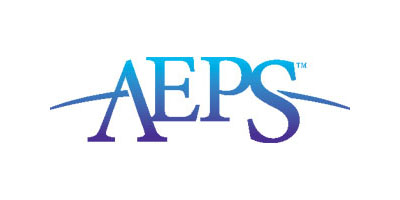 About the seminar
Speakers from the EMRG Board
Diane Bricker, Ph.D., President; Carmen Dionne, Ph.D.; Jennifer Grisham-Brown, Ed.D., J.J. Johnson, Ph.D., Marisa Macy, Ph.D., Kristine Slentz, Ph.D., & Misti Waddell, M.S.
Seminar length
2 days
Number of participants
10-40 (for larger groups, inquire about options)
Speaker Fees
$5800 for two days (for longer seminars, inquire about options)
AEPS®: A Linked System of Assessment, Evaluation, and Intervention
Information about training on the new AEPS-3 will be available in January 2022.
Learn to make the most of the highly respected AEPS system to assess and monitor young children.
Participants will learn how to use AEPS® to provide services for children from birth to 6 years who have special needs or who are at risk for developmental delays. The step-by-step approach taken by the speakers demystifies AEPS, making it accessible for all service providers, and shows how using AEPS can improve program efficiency and outcomes for children and their families.
Developed by Diane Bricker, Ph.D., and colleagues from the University of Oregon through more than 10 years of field-testing, the AEPS measurement volume tracks children's skills in 6 key areas while the two curriculum volumes offer corresponding age-appropriate activity-based intervention strategies. The measurement and curriculum volumes are closely linked to provide a seamless relationship among assessment, IEP/IFSP development, instruction, and evaluation.
Who will benefit from this seminar?
Early interventionists, early childhood educators in general and special education, family service coordinators, administrators, physical therapists, speech-language pathologists, and occupational therapists
Request more information
Includes
2–day seminar covering topics of your preference (listed below).
The topics listed below can be combined to create the seminar best suited for your organization. Using AEPS to Link Assessment, Intervention, and Evaluation provides topics for an introductory seminar or advanced instruction. Using AEPS to Support Family Involvement offers additional topics focused on the family's role in AEPS that can be incorporated into an introductory or advanced seminar. Using AEPS Curriculum provides the link from assessment to intervention and shows participants how to put into practice AEPS Curriculum.
Using AEPS to Link Assessment, Intervention, and Evaluation
Linked system approach to providing early intervention services
Purposes of assessment
Content and organization of AEPS
Administering AEPS
Scoring and summarizing AEPS
Targeting quality goals and objectives from AEPS results
Monitoring child progress using AEPS
Designing data collection systems
Selecting intervention targets
Assessing groups of children
Involving related service personnel
Using AEPS to Support Family Involvement
Family involvement in assessment
AEPS Family Report
Talking with families about their daily routines
Identifying family priorities, resources, and concerns
Preparing the family for the IFSP/ IEP process
Working with diverse family structures
Involving families in progress monitoring and program evaluation
AEPS Child Progress Record
Using AEPS Curriculum
Understanding curriculum
Content and organization of AEPS Curriculum
Linking assessment and curriculum
Using AEPS Curriculum within an activity-based approach
Individualizing instruction for young children using AEPS Curriculum
Embedding goals and objectives into routines and planned intervention activities
AEPS Curriculum and its tie to other preschool curricula or state standards
Speakers can tailor the seminar to address your needs in working with children from birth to age 3, ages 3 to 6, or birth to age 6, and instruction can be customized to suit your staff's experience. Select the topics you would like the speaker to address, or simply let us know if you would like an "introductory" or "advanced" seminar.
Have another idea? Tell us about it, and we'll do our best to customize this seminar to your needs!