Promoting Evidence-Based Practices in Programs for Children and Youth with Autism
At-a-glance
Topics
Coffee Chat
Resource Types
Webinars
Author
Samuel L. Odom, Ph.D., Ann W. Sam, Ph.D.
Year
2021
Share This Resource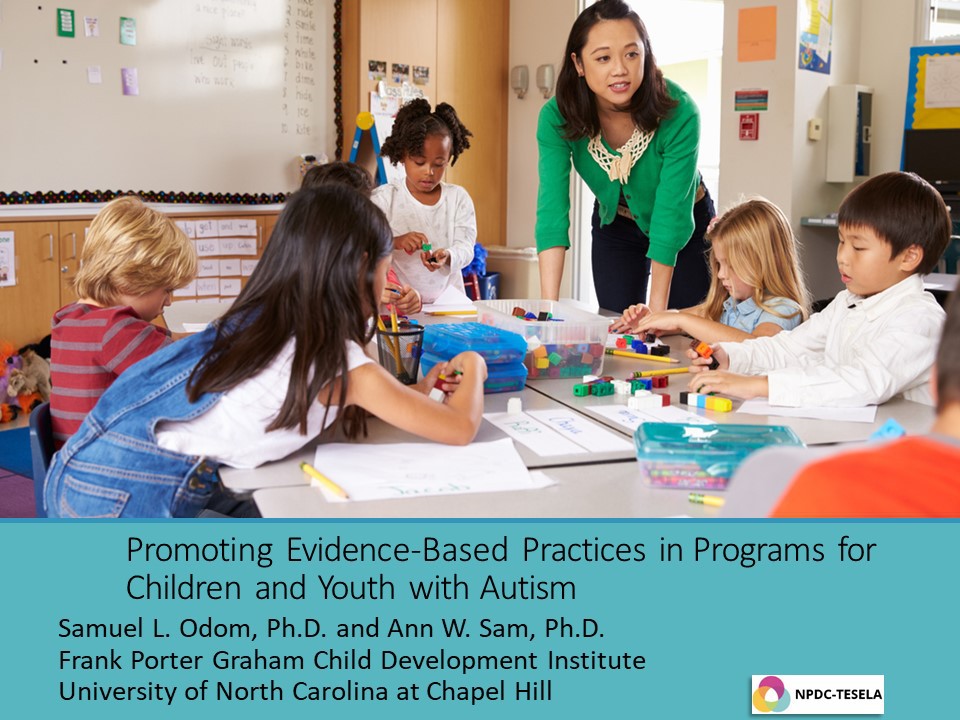 Promoting Evidence-Based Practices in Programs for Children and Youth with Autism
Presented by: Samuel L. Odom, Ph.D. and Ann W. Sam, Ph.D.
In this presentation, Odom and Sam offer valuable insights from a recent systematic review of the intervention research for children and youth with autism and discuss how to identify evidence-based practices. They also connect viewers with resources that will help them use these practices in their everyday work.
In this webinar, you'll
Discover intervention practices for children and youth with autism that have evidence of efficacy
Learn about teacher-friendly resources that translate reliable research into practical instruction and intervention practices
See how to select practices to address individualized learning objectives and goals
Get a process that teachers can use to support paraprofessionals' use of the practices
Watch the recording