Making Curriculum Modifications in Minutes! Webinar
At-a-glance
Topics
Coffee Chat, Curricula, Inclusion
Resource Types
Webinars
Author
Nicole Eredics
Year
2020
Share This Resource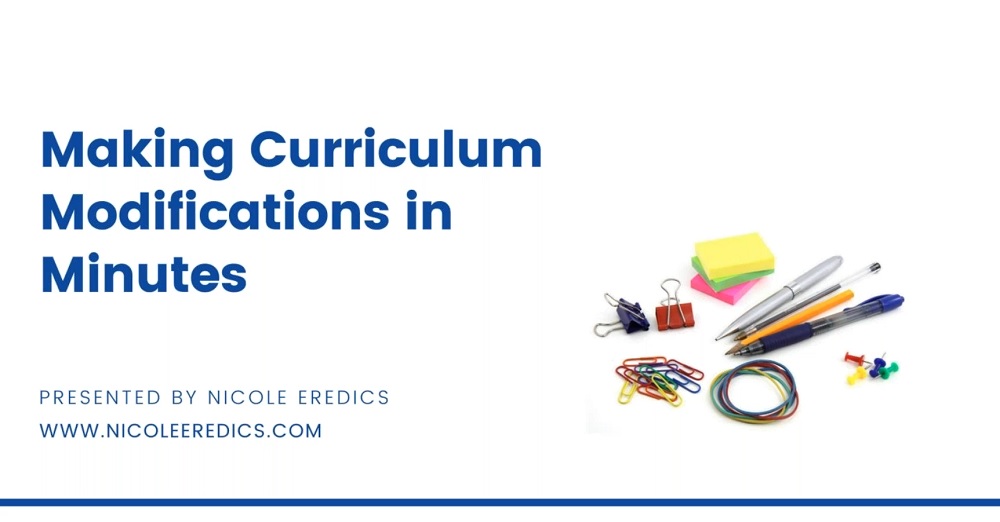 Making Curriculum Modifications in Minutes!
Presented by Nicole Eredics, author of Inclusion in Action
Learn how to make curriculum modifications for student with disabilities that are inclusive and are aligned with grade level content. With her practical insight from years of teaching in inclusive classrooms, Nicole Eredics will give participants tips, strategies, and resources they can use right away!
Watch the recording