Children in Action Motor Program for Preschoolers (CHAMPPS)
At-a-glance
Topics
Coffee Chat, Inclusion, UDL
Resource Types
Webinars
Author
Paddy C. Favazza, Ph.D., & Michaelene M. Ostrosky, Ph.D.
Year
2022
Share This Resource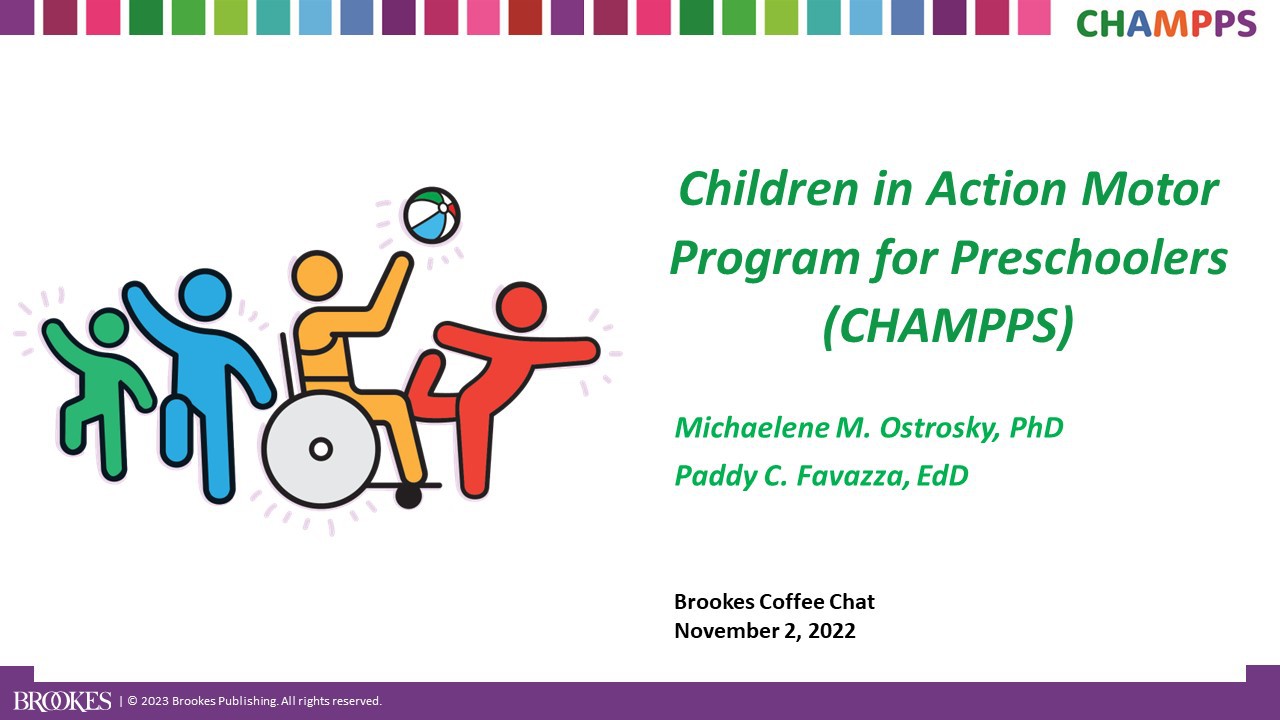 Children in Action Motor Program for Preschoolers (CHAMPPS)
Presented by: Paddy C. Favazza, Ed.D., Michaelene M. Ostrosky, Ph.D.
Age Range: Preschool- and Kindergarten-age children (3–6 years of age)
Who this chat is for: Who this chat is for: Teachers working with young children in early childhood settings (public programs, Head Start, child care, and private preschool programs), principals and school directors, and afterschool program leaders.
CHAMPPS is a research-based, semi-structured motor play program for use in inclusive preschool classrooms that supports school readiness skills and increased physical activity of children. CHAMPPS utilizes UDL-infused lessons, implemented by teachers at school and families at home, to support the learning and development of all young children.
Viewers will learn:
Why motor programs are important for young children
Key features of CHAMPPS (strong theoretical underpinnings with a focus on fundamental motor skills, Universal Design for Learning (UDL) infused lessons with links to common preschool readiness skills, interactive movement books, music and music videos, and home components)
The structure/format of CHAMPPS (intentionally structured to increase physical activity levels and highly flexible for adapting)
CHAMPPS sample lessons
Examples of UDL strategies and school readiness suggestions
Examples of home communication to support development at home
Watch the recording