Achieving Equity and Justice in Early Learning Programs
At-a-glance
Topics
Coffee Chat, Cultural & linguistic diversity, Professional development
Resource Types
Webinars
Author
Ebonyse Mead, Ed.D., & Jen Neitzel, Ph.D.
Year
2023
Share This Resource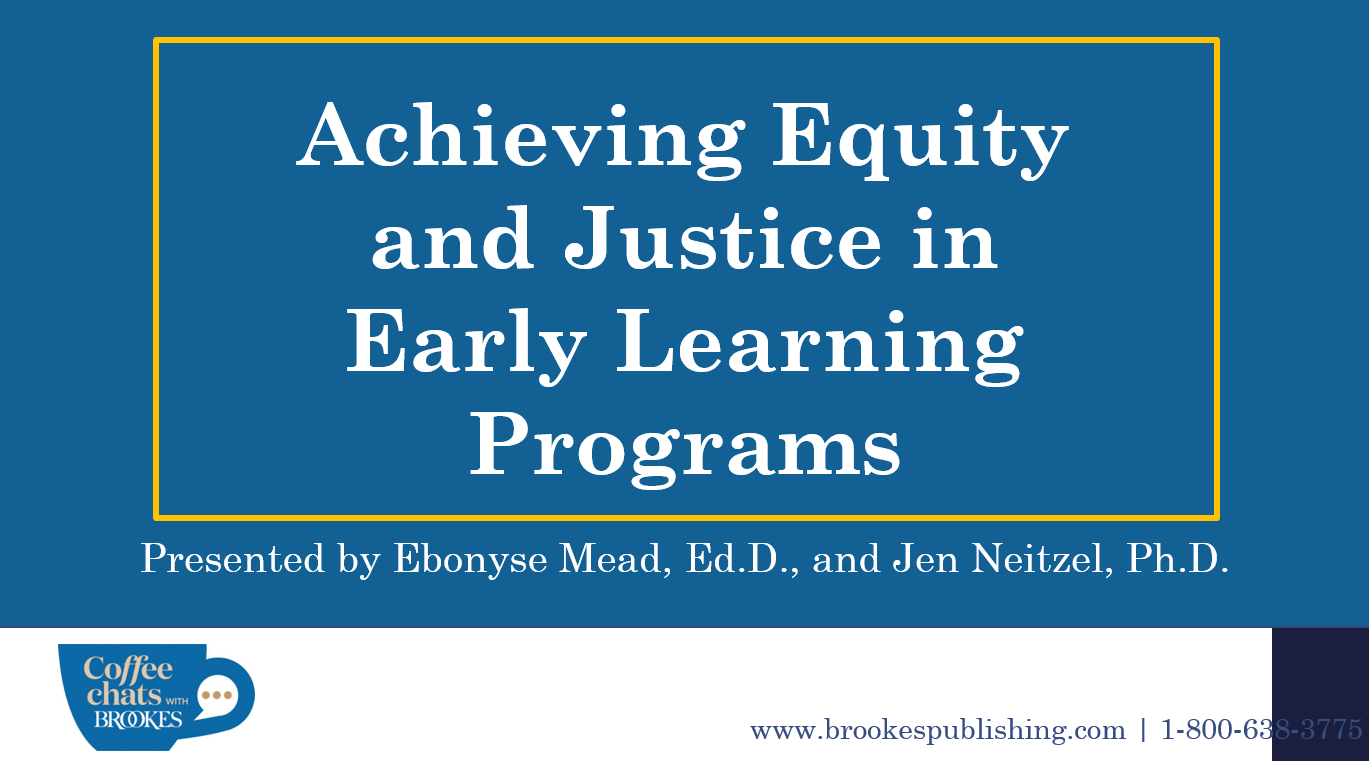 Achieving Equity and Justice in Early Learning Programs
Presented by: Ebonyse Mead, Ed.D., and Jen Neitzel, Ph.D.
Age Range: Birth to 5 years
Who this chat is for: Who this chat is for: early childhood educators, administrators, policymakers, early childhood higher education faculty, and other professionals working on behalf of young children and families
In recent years, there has been an increased emphasis on racial inequities in early childhood education, particularly related to the suspensions and expulsions of young Black boys. This webinar will explore systemic inequities based on race that continue to adversely impact the educational outcomes of young Black learners.
Concepts such as adultification bias, colorism, Anti-Black racism, and whiteness are discussed to not only provide a deeper understanding of the racial inequities within education, but to challenge educators to create equitable and just learning environments where all students can thrive regardless of their skin tone, language, racial and ethnic backgrounds.
Participants will:
Define equity, racism, Anti-Black racism, whiteness, and implicit bias
Identify key barriers within early learning settings that perpetuate inequitable outcomes for Black children
Develop greater self-awareness about themselves so that they can alter their practices and revise policies that promote equity within early learning environments
Watch the recording