7 Things Every Teacher Should Know about the Physiological Impact of Trauma
At-a-glance
Topics
Coffee Chat
Resource Types
Webinars
Author
Dyane Lewis Carrere, M.Ed.
Year
2021
Share This Resource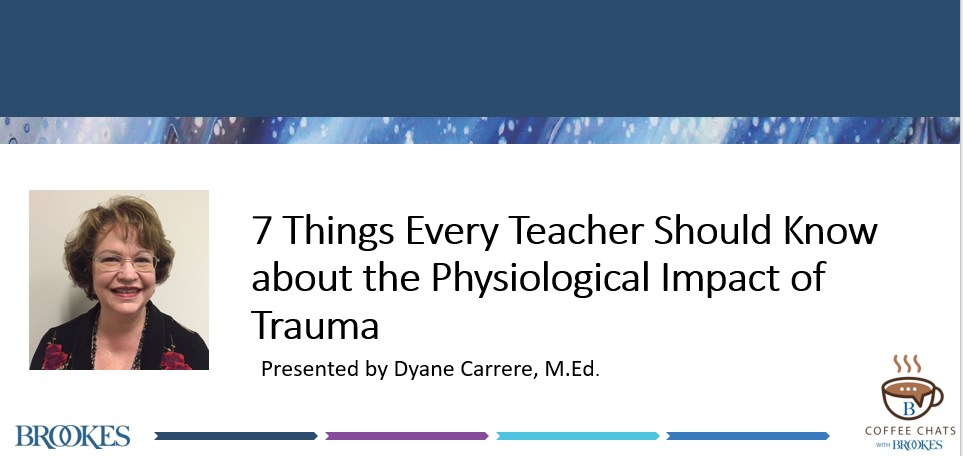 7 Things Every Teacher Should Know about the Physiological Impact of Trauma
Presented by: Dyane Lewis Carrere, M.Ed.
Age range: Preschool through high school
Who this chat is for: Classroom teachers, administrators, educational support personnel (school counselors, school psychologists, etc.)
How does trauma affect both the brain and body, and how can teachers best support students with trauma histories? Discover the answers in this coffee chat with Dyane Lewis Carrere, author of The Re-Set Process and an expert on trauma-informed teaching. This engaging presentation will explore educationally relevant understandings from the science of trauma, clarify the physiological impact of trauma on children, and offer practical strategies any teacher can implement in the classroom. Based on the concept of universal design—essential for some, good for all—these invaluable strategies will help educators provide necessary support to students in the wake of the pandemic and beyond.
Watch the recording