LSP™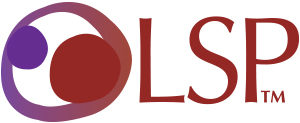 At-a-glance
Tool name
Life Skills Progression™
Use to evaluate
Parent skills in in key categories (relationships with family and friends; relationships with children; physical health care; basic needs; education and employment; mental health and substance abuse) and infant/toddler development and temperament
Age range
Birth to 3 years
Completed by
Home visitors, parent educators, social workers, public health nurses
Time commitment
5–10 minutes
How can home visiting programs measure outcomes for families at risk?
The Life Skills Progression™ (LSP™) tool measures a parent's ability to achieve and maintain a healthy and satisfying life for families. LSP describes individual parent and infant/toddler progress using 43 individual categories of life skills that reflect the array of basic skills needed to live and parent well. It also tracks important infant developmental and regulatory outcomes.
Recommended by Parents as Teachers, the LSP meets the affiliate requirements for family-centered assessment and goal setting.
Benefits
establish baseline client profiles
identify strengths and needs
plan interventions
monitor outcomes to show that interventions are working
Developers
What You'll Need
Includes
Manual
CD-ROM with printable PDF of LSP tool
For professionals serving families of children from birth–3, learn how to identify the family's needs, monitor improvements, and demonstrate your program's effectiveness with the LSP.
You might also be interested in