Help students with disabilities reach their full potential
The Paraprofessional's Handbook for Effective Support in Inclusive Classrooms, Second Edition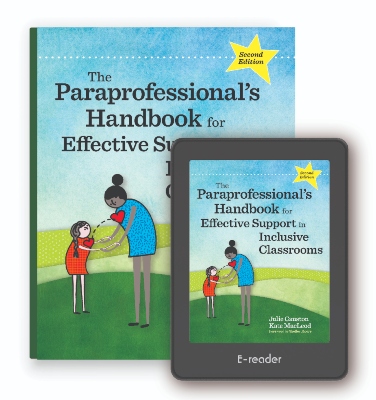 An essential hands-on guide for paraprofessionals—and a must-have for the educators and other professionals who support them—this empowering book takes the guesswork out of this critical classroom role to help students with disabilities reach their full potential.
Request Ebook Exam Copy
What's new in the second edition
New chapter on Respectful Support for Developing Student Independence
More on key topics such as collaboration, presuming competence, and supporting social and academic success for students with diverse abilities
New and updated research, practices, digital tools, resources, examples, quiz questions, and reflection activities throughout the book
Package of online materials, including printable activities, forms, and worksheets
Want to learn more about this edition? See the full listing.
Supplement your teaching with these Online Companion Materials
Printable activities
Journal pages
Forms and worksheets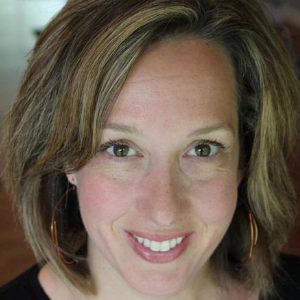 Julie Causton, Ph.D.
Julie Causton is founder and chief executive officer of Inclusive Schooling. She is a former
professor in the Inclusive and Special Education Program in the Department of Teaching and
Leadership at Syracuse University. She has spent the past 20 years studying and creating
best practices for inclusive education, with a specific focus on supporting students whose
behavior challenges the educational system.
Full bio »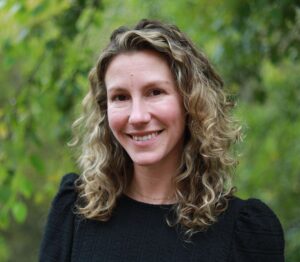 Kate Richmond MacLeod, Ph.D.
Kate MacLeod is an assistant professor of special education at the University of Maine at
Farmington and founder and consultant at Inclusive Schooling. Her teaching, research,
writing, and consulting are guided by a passion for inclusive education and social justice.
Full bio »
View the table of contents
About the Forms and Online Materials
About the Facilitator's Guide to The Paraprofessional's Handbook for Effective Support in Inclusive Classrooms, Second Edition
About the Authors
Foreword    Shelley Moore
Preface
Acknowledgements
Chapter 1: The Paraprofessional
Chapter 2: Inclusive Education
Chapter 3: Special Education
Chapter 4: Collaborating with Others
Chapter 5: Rethinking Your Students: Presuming Competence
Chapter 6: Providing Academic Supports
Chapter 7: Providing Social Supports
Chapter 8: Providing Behavioral Support
Chapter 9: Respectful Support for Developing Student Independence
Chapter 10: Supporting Yourself
References
Index