New edition of bestselling text on Systematic Instruction
Systematic Instruction for Students with Moderate and Severe Disabilities, Second Edition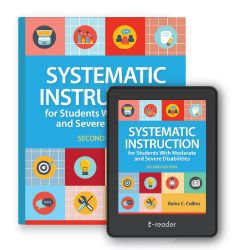 To improve outcomes for students with moderate and severe disabilities, K–12 educators need to understand the why and how of good instructional practices. They'll find comprehensive guidance in the second edition of this bestselling text on systematic instruction, a highly effective teaching approach rooted in applied behavior analysis (ABA).
Request Ebook Exam Copy
What's new in the second edition
Revised and updated chapters throughout, with a wealth of practical strategies
A full package of online faculty materials
14 new sample lesson plans, including learning objectives, instructional contexts, materials needed, teaching procedures, data-collection guidelines, maintenance and generalization strategies, and lesson extensions and variations
Insightful commentary from special educators in each chapter
More on working with parents and caregivers
Guidance in each chapter about adapting systematic instruction methods for distance learning
New chapter on making instructional decisions and exercising leadership
Explicit guidance on combining functional core content with standards-based instruction
More on inclusion and culturally responsive practices
Up-to-date research on systematic instruction
Want to learn more about this edition? See the full listing.
Supplement your teaching with these Online Companion Materials
Test Banks
PowerPoint Slides
Flowcharts
Data Sheets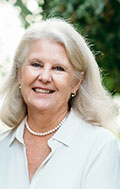 Belva C. Collins, Ed.D.
Belva C. Collins, Ed.D., served as a professor and chair in the Department of Special Education and Child Development at the University of North Carolina at Charlotte and in the Department of Early Childhood, Special Education, and Counselor Education at the University of Kentucky.
Full bio »
View the table of contents
About the Downloads
About the Author
Preface
Foreword
Acknowledgments
Section I Setting the Context for Systematic Instruction
Chapter 1 Using Systematic Instruction When Teaching Standards in Inclusive Classrooms
Chapter 2 Using Technology with Systematic Instruction
Chapter 3 Involving Others in Implementing Systematic Instruction
Chapter 4 Developing Data Sheets and Collecting Baseline Data
Chapter 5 Using Effective Practices to Teach Learners with Moderate and Severe Disabilities
Section II Delivering Systematic Instruction
Chapter 6 Applying the Principles of ABA to Teach Learners with Moderate and Severe Disabilities
Chapter 7 Using Response Prompting Strategies: Graduated Guidance, Most-to-Least Prompting, and System of Least Prompts
Chapter 8 Using Response Prompting Strategies: Time Delay and Simultaneous Prompting Procedures
Chapter 9 Increasing the Efficiency of Instruction
Chapter 10 Facilitating Maintenance and Generalization
Chapter 11 Making Instructional Decisions and Exercising Leadership
Chapter 11 Appendix: Flowchart for Designing Instructional Programs Using Response Prompting Procedures
Appendix A Sample Programs Using Systematic Instruction
Appendix B Glossary
Index
A handy resource that shows you what's been added and updated in the new edition
A book excerpt that includes the full table of contents and sneak peek of Chapter 1