An essential building block of every SLP's professional preparation
Interventions for Speech Sound Disorders in Children, Second Edition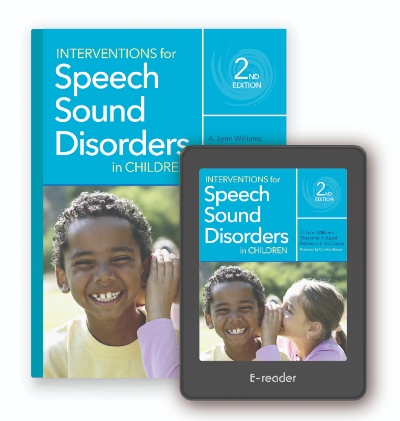 An essential building block of every speech-language pathologist's professional preparation, the second edition of this bestselling textbook is a comprehensive critical analysis of 21 interventions for highly prevalent speech sound disorders (SSD) in children. Bringing together a powerhouse team of international experts, this new edition has been revised and enhanced with current research, new interventions, more guidance on selecting interventions, and updated video clips that show the approaches in action.
Request Ebook Exam Copy
What's new in the second edition
8 high-quality video clips that offer a vivid inside look at intervention techniques in action
Expanded information on choosing interventions and implementing them with fidelity
New featured interventions, including Dynamic Temporal and Tactile Cueing, speech motor programming intervention, articulation interventions, and biofeedback approaches
Up-to-date research on SSD and interventions, including Levels of Evidence tables that help readers evaluate the evidence base for each intervention
In-depth discussion of how the interventions relate to the World Health Organization's framework of enhancing participation
New learning activities that help readers apply their understanding of each intervention
Want to learn more about this edition? See the full listing.
Supplement your teaching with these Online Companion Materials
Intervention video clips
Worksheets and forms
Chapter appendices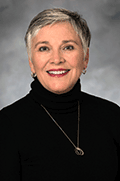 A. Lynn Williams, Ph.D.
A. Lynn Williams, Ph.D., joined the Communicative Disorders faculty of East Tennessee State University in 1995 following academic positions at Oklahoma State University and California State University at Fullerton. Most of her research over the past decade has involved clinical investigations of models of phonological treatment for children with severe to profound speech disorders.
Full bio »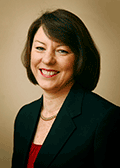 Sharynne McLeod, Ph.D.
Ms. Simmons is a Ph.D. candidate in Cognitive Psychology at the University of Connecticut. She is a National Science Foundation fellow and recipient of a predoctoral training grant funded by the National Institute of Health to evaluate language processing using eye tracking and electroencephalography in late talking toddlers.
Full bio »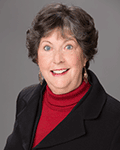 Rebecca J. McCauley, Ph.D.
Rebecca McCauley, Ph.D., CCC-SLP, is a professor in Speech and Hearing Science at The Ohio State University. She is a Fellow of the American Speech, Language, and Hearing Association (ASHA) and former associate editor of American Journal of Speech-Language Pathology. She will be receiving Honors of ASHA at this year's annual convention in Boston. Her research and scholarly interests include issues in assessment and treatment of communication disorders in children, especially those with speech sound disorders, including childhood apraxia of speech.
Full bio »
Invited Contributors: Elise Baker, Ph.D., Kirrie J. Ballard, Ph.D., Barbara May Bernhardt, Ph.D., Françoise Brosseau-Lepré, M.Sc.CA., Stephen Camarata, Ph.D., CCC-SLP, Amy Clark, M.S., Joanna Cleland, Ph.D., PGCert, Sharon Crosbie, Ph.D., Barbara Dodd, Ph.D., Jennifer Eigen, M.S., Jennifer R. Frey, Ph.D., Gail T. Gillon, Ph.D., Allison M. Haskill, Ph.D., Deborah A. Hayden, M.A., Megan M. Hodge, Ph.D., Barbara Williams Hodson, Ph.D., Alison Holm, Ph.D., Ann P. Kaiser, Ph.D., Megan C. Leece, M.A., Jennifer Thompson Mackovjak, M.A., Lesley C. Magnus, Ph.D., Sarah Masso, Ph.D., Brigid C. McNeill, Ph.D., Adele W. Miccio, Ph.D., Michele Morrisette, Ph.D., Aravind K. Namasivayam, Ph.D., Michelle Pascoe, Ph.D., Lindsay Pennington, Ph.D., Jonathan L. Preston, Ph.D., Raúl Francisco Prezas, Ph.D., Donald A. Robin, Ph.D., CCC-SLP, Susan Rvachew, Ph.D., Nancy J. Scherer, Ph.D., Nancy Joy Stackhouse, Ph.D., Edythe A. Strand, Ph.D., CCC-SLP, Elanor Sugden, Ph.D., Ann A. Tyler, Ph.D., Roslyn Ward, Ph.D., Pam Williams, M.Sc., Yvonne Wren, Ph.D.
View the table of contents
Series Preface
Editorial Advisory Board
About the Video Clips and Downloads
About the Editors
About the Contributors
Foreword   Caroline Bowen, Ph.D.
Preface
Acknowledgments
Chapter 1    Introduction
Chapter 2   Learning How to Implement Interventions with Acceptable Fidelity
Chapter 3   Minimal Pairs Intervention
Chapter 4    Multiple Oppositions Intervention
Chapter 5   Complexity Approach
Chapter 6   Integrated Phonological Awareness Intervention
Chapter 7   Psycholinguistic Intervention
Chapter 8   Digital Tools for Interventions
Chapter 9   Speech Perception Intervention
Chapter 10   Core Vocabulary Intervention
Chapter 11   The Cycles Approach
Chapter 12   Stimulability Approach
Chapter 13   Enhanced Milieu Teaching with Phonological Emphasis
Chapter 14   Naturalistic Recast Intervention
Chapter 15   Morphosyntax and Speech Sound Interventions
Chapter 16   Nonlinear Phonological Intervention
Chapter 17   Articulation Interventions
Chapter 18   The Nuffield Centre Dyspraxia Programme
Chapter 19   The PROMPT Approach
Chapter 20   Speech Motor Programming Intervention
Chapter 21   Dynamic Temporal and Tactile Cueing
Chapter 22   Biofeedback Interventions
Chapter 23   Intervention Strategies for Developmental Dysarthria
Chapter 24   Choosing the Best Intervention: The Nexus among Interventions, Clients, and Clinicians
Index
International Phonetic Alphabet and extended International Phonetic Alphabet charts