IDA Virtual Bookstore

Our virtual bookstore is open!
We'll miss seeing you in person, but we invite you to browse our virtual bookstore which has the resources you need to provide evidence-based reading instruction. Plus, discover the power of TILLS™— the groundbreaking assessment that tests oral and written language skills in students ages 6–18 years.
Use code IDA2021 when you checkout to
save 20% on your entire order*.
Featured Products
Explore More
Speech to Print, Third Edition
The third edition is here, fully updated with ten years of new research and expanded guidance on the how of assessment and instruction.
Literacy Foundations for English Learners
Give teachers the knowledge base they need to help English learners develop strong literacy skills and achieve academic success.
Fundamentals of Literacy Instruction & Assessment, Pre-K–6, Second Edition
Fully revised and updated, this core text covers the research base for structured literacy instruction and practical guidance on the essential components of literacy instruction.
Multisensory Teaching of Basic Language Skills, Fourth Edition
This book prepares today's educators to use specific evidence-based approaches that improve struggling students' language skills and academic outcomes in elementary through high school.
Dyslexia
Based on presentations from the 17th Extraordinary Brain Symposium, this book brings together 50 top contributors who share their invaluable perspectives, findings, solutions, and questions to shape future dyslexia research.
All About Language
Essential reading for researchers, specialists, and future professionals, this book expertly synthesizes our current knowledge about language and literacy development—and highlights the knowledge gaps we need to fill to support better outcomes for children.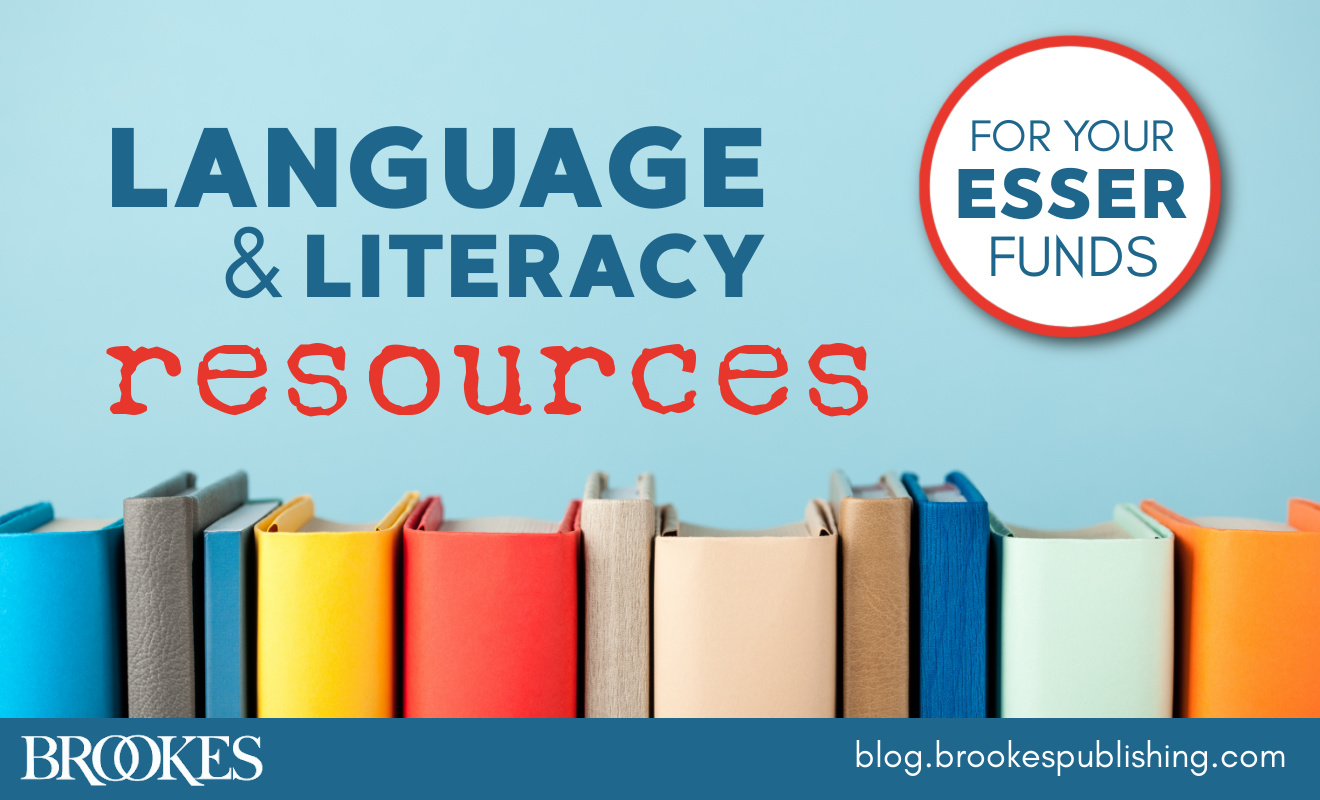 15 Recommended Resources for Getting Language and Literacy Skills On Track
Discover reliable resources that will help you apply the Science of Reading in your classroom, support struggling readers, screen and assess children's language skills, and teach dual language learners effectively.
View resources
Dyslexia and Neuroscience
Thirty years ago, the groundbreaking Geschwind-Galaburda hypothesis defined the field of dyslexia, revealing and analyzing the complex associations among brain development, hormones, immune activity, and brain lateralization. This important volume revisits the hypothesis three decades later and explores key questions: What have we learned since then, and what still needs to be investigated?
Teaching Reading Sourcebook
A bestselling, research-based guide to effective reading instruction, the Teaching Reading Sourcebook helps current and future educators bridge the gap between evidence-based reading research and actionable instructional strategies.
Unlocking Literacy
Pre- and inservice educators will now have the very latest research and practical guidance on teaching good reading and spelling skills.
Helping Students with Dyslexia and Dysgraphia Make Connections
A state-of-the-art set of lesson plans that can be used for differentiated instruction of students with dysgraphia, dyslexia, and OWL LD.
Comprehensive Literacy for All
This book will help you ensure that all students have the reading and writing skills they need to unlock new opportunities and reach their potential.
Powerful Writing Strategies for All Students
Highly-effective, field-tested lesson plans that will help transform struggling elementary and middle school students into skilled writers
Vocabulary Handbook
This must–have resource will help every literacy teacher understand key research on vocabulary instruction, put best practices to work in any classroom, and improve the reading achievement of all students.
Phonemic Awareness in Young Children
This invaluable supplementary curriculum meets Reading First criteria and contains numerous classroom-ready activities designed to increase the phonemic awareness and preliteracy skills.
The Intensive Phonological Awareness (IPA) Program
Developed by SLPs, this proven supplemental curriculum is the perfect way to give systematic, intensive phonological awareness instruction to students in Grades K–2.
Effective Instruction for Middle School Students with Reading Difficulties
This book arms language arts teachers with the lessons, strategies, and foundational knowledge they need to resolve older students' reading difficulties and increase their chances for academic success.
Learning Disabilities and Challenging Behaviors
Use the proven and popular Building Blocks model to help struggling students master 12 school success factors.
Sign up for our free Communication & Language Newsletter and get even more free resources delivered directly to your inbox!
*Not to be combined with any other discounts or offers. Consumer orders only. Excludes BOL training, pre-discounted bundles, ASQ Online, and AEPSinteractive™. Offer expires 12/24/21.