Prepare SLPs and educators to support the growing bilingual population
Dual Language Development & Disorders
A Handbook on Bilingualism and Second Language Learning, Third Edition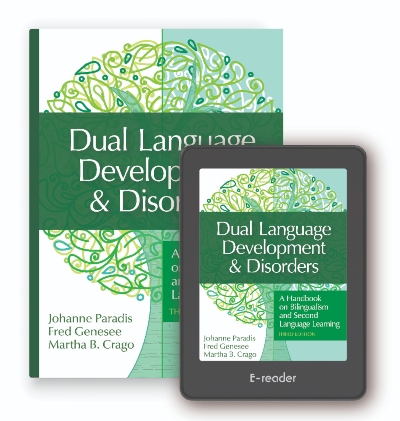 One third of young children living in the United States are dual language learners, and the number of bilingual students is on the rise in countries around the world. Prepare SLPs and educators to support this growing population with the third edition of this bestselling textbook, developed by three influential experts on bilingual language development and aligned with Head Start guidelines on cultural and linguistic responsiveness.
Request Ebook Exam Copy
What's new in the third edition
New chapter on supporting heritage language development in children with immigration backgrounds
Important updates throughout the book on best practices and recent research findings from the field
Updated student-friendly features, including learning outcomes at the start of each chapter, tables and figures that illustrate key concepts and research, and Voices from the Field text boxes
Two downloadable parent questionnaires to help SLPs gather critical information when working with culturally and linguistically diverse children
New online companion materials: discussion questions and class activities for each chapter, plus a final integrative course project
Want to learn more about this edition? See the full listing.
Supplement your teaching with these Online Companion Materials
Two downloadable parent questionnaires
Discussion questions for each chapter
Class activities for each chapter
Final integrative course project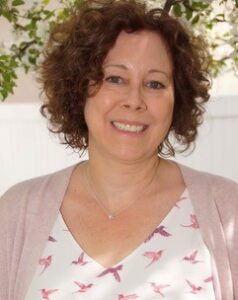 Johanne Paradis, Ph.D
Dr. Paradis completed her doctorate in psychology and pursued post doctoral studies in communication disorders, both at McGill University. She has published numerous articles in scientific journals on bilingual and second language children, both typically developing and with specific language impairment (SLI).
Full bio »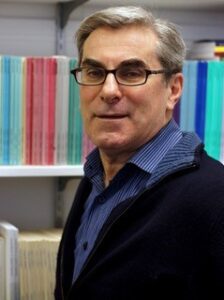 Fred Genesee, Ph.D.
Dr. Genesee is the author of nine books and numerous articles in scientific, professional, and popular journals and publications. He has carried out extensive research on alternative approaches to bilingual education, including second/foreign language immersion programs for language majority students and alternative forms of bilingual education for language minority students.
Full bio »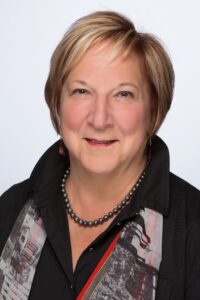 Martha B. Crago, Ph.D.
Dr. Crago has a bachelor of arts, master's of science, and doctoral degrees from McGill University. Prior to becoming a professor in communication sciences and disorders at McGill, she worked as a speech-language pathologist. At present, Dr. Cragois McGill's Dean of Graduate and Postdoctoral Studies and Associate Provost (Academic Programs).
Full bio »
View the table of contents
Section I: Foundations
Introduction
The Language–Culture Connection
The Language–Neurocognition Connection
Section II: Understanding Bilingual and Second Language Development
Language Development in Simultaneous Bilingual Children
Code-Mixing in Bilingual Development
Second Language Development in Children
Heritage Language Development in Children
Language Development in Internationally-Adopted Children
Schooling in a Second Language
Section III: Dual Language and Disorders
Language and Communication Disorders in Bilingual Children
Appendix: The Normal Curve and Related Concepts
Reading Difficulties in Bilingual Children
Glossary
Index
A handy resource that shows you what's been added and updated in the new edition
A book excerpt that includes the full table of contents
A slide deck that provides a comprehensive overview of the new edition