April 19-21, 2022 Virtual ASQ-3 & ASQ:SE-2 Training of Trainers Institute
More about the institute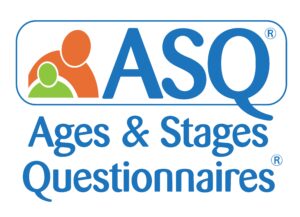 Date/Time
April 19-21
11:00 AM – 6:00 PM EST daily
Format
Zoom video conference
Seminar Length
1 day (6 hours including lunch and breaks)
Cost
$945
Included
Your registration fee will include a 3-day virtual training where participants will learn how to lead an ASQ-3 and/or ASQ:SE-2 introduction seminar for their own program. You will receive a training binder with practice forms, case stories, and training materials in the mail. Upon successful completion of the Institute, a certificate of attendance and a USB flash drive of training materials will be mailed to you.

Meet your presenters
is on the faculty at the University of Oregon Early Intervention Program, where she teaches graduate courses in early intervention and early childhood special education. In addition to teaching at the university level, Dr. Clifford provides training internationally on the ASQ-3 and ASQ:SE-2.
is Senior Researcher and Instructor in the Early Intervention Program at the University of Oregon. For more than 20 years, Ms. Twombly has been involved in ASQ research projects, including renorming for the ASQ:SE-2 and the ASQ-3. She has conducted trainings on ASQ and ASQ:SE nationally and internationally, and has provided technical assistance to states on the development of early identification and referral systems for young children.
---
REGISTER NOW
Attend a virtual ASQ Training Institute from the comfort of your own home or office and learn everything you need to know to instruct your colleagues in using Ages & Stages Questionnaires®, Third Edition (ASQ®-3), and Ages & Stages Questionnaires®: Social-Emotional, Second Edition (ASQ®:SE-2).
This 3-day interactive training provided via Zoom shows you how to
implement ASQ-3 and ASQ:SE-2 effectively
score questionnaires and interpret results
discuss results sensitively with families
understand the referral process
work with families from diverse cultural backgrounds
teach others within your organization how to successfully use ASQ-3 and ASQ:SE-2
Who should attend?
Intermediate to advanced ASQ® users who already oversee ASQ implementation and ASQ training within their organization; participants will leave the Institute prepared to instruct colleagues on ASQ-3 and/or ASQ:SE-2. This training is not intended for beginner ASQ users. All participants will receive valuable information to advance their skill level and knowledge of the tools.
Please Note: A maximum of 6 people from the same agency may register for this event. If your agency has more than 6 participants, please divide them across the available Institutes or contact seminars@brookespublishing.com to schedule a Training of Trainers for your group.
About the training
During the virtual Institute, you'll receive video instruction from an ASQ expert and participate in interactive break-out sessions with other training participants. You'll receive practice forms, case studies, and a binder with handouts for conducting trainings within your organization.
Upon your successful completion of the Institute, a certificate of attendance and a USB flash drive of training materials will be sent by mail. Read our Terms of Use to learn more about how you can use the training binder and USB flash drive after completion of the Institute.
Important deadlines
Payment Updates: Due to the high demand for our virtual training sessions, we will not hold registrations without payment. If you are paying by Purchase Order, it must accompany the registration form(s).
EARLY BIRD REGISTRATION DEADLINE: March 1, 2022
EARLY BIRD PRICE: $945
INSTITUTE REGISTRATION CUTOFF DATE: March 19, 2022
SUBSTITUTION/CANCELLATION: Cancellations are non-refundable.
*Registration may be closed prior to the cutoff date due to reaching maximum capacity.
Have questions?
No problem, see our most frequently asked questions, and read on for details about this institute.
Products required for training
Additional info about virtual training
To successfully complete the virtual Training Institute, participants must attend all 3 days at the designated times.
All participants must attend on their own device. All participants must have their cameras on during the training in order to receive a certificate of completion.
Attendees must register through the appropriate web-based video conferencing system prior to the start of the first day of training.