Inclusive Education webinar series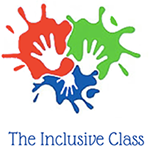 Brookes Publishing teamed up with The Inclusive Class blog for a series of three free 1-hour webinars on K-12 inclusive education. In these webinars you will:
get invaluable insights from top experts,
explore today's hottest topics in inclusion, and
learn practical tips and strategies you can use in your school right away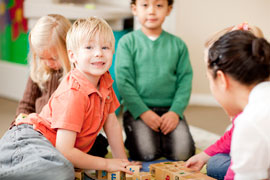 Planning for Full Participation and Learning in the Inclusive Class
As inclusive classrooms become the standard in education, how will you answer the call for classrooms and curricula that meet all students' learning needs? If you love the idea of inclusion but aren't sure how to make it happen, this webinar is for you! Using best practices in inclusive education, Cheryl Jorgensen will give you strategies for increasing student participation and learning through curriculum, collaboration with other professionals, and innovative use of today's technology.
Presented by: Cheryl Jorgensen, Ph.D.
Original broadcast: September 18, 2014
Documents mentioned in Dr. Jorgensen's presentation
Inclusion Means More than Just Being "In"
The Least Dangerous Assumption: A challenge to Create a New Paradigm
Weekly Lesson Participation and Learning Form
Free Chapter from The Inclusion Facilitator's Guide
Chapter 1 – From Special Education Teacher to Inclusion Facilitator: Role Revelations and Revolutions
Free Chapter from The Beyond Access Model
Chapter 4 – Membership, Participation, and Learning
For More Free Inclusion Tips & Strategies
Visit The Inclusive Class online at theinclusiveclass.com where you will find podcasts, articles and resources to help successfully include all children in the classroom.
Supporting Behavior in the Inclusive Class
The Role of the Paraprofessional in the Inclusive Class
The role of a paraprofessional in an inclusive classroom can be challenging. Inclusion expert Julie Causton knows what it takes to succeed—and in this webinar, she'll give you tips and tools to manage the complex expectations of this job. You'll learn how paraprofessionals can work successfully in the inclusive classroom, give students effective and appropriate support, manage relationships with teachers and students, and help support friendships between students. A can't-miss learning experience for both teachers and paraprofessionals.
Presented by: Julie Causton, Ph.D.
original broadcast: October 9, 2014
Materials related to Dr. Causton's presentation
Free Job Description Poster for Paraprofessionals
Free handout from Dr. Julie Causton's webinar