8 Reader-Submitted Tips for Connecting with Families Virtually This Fall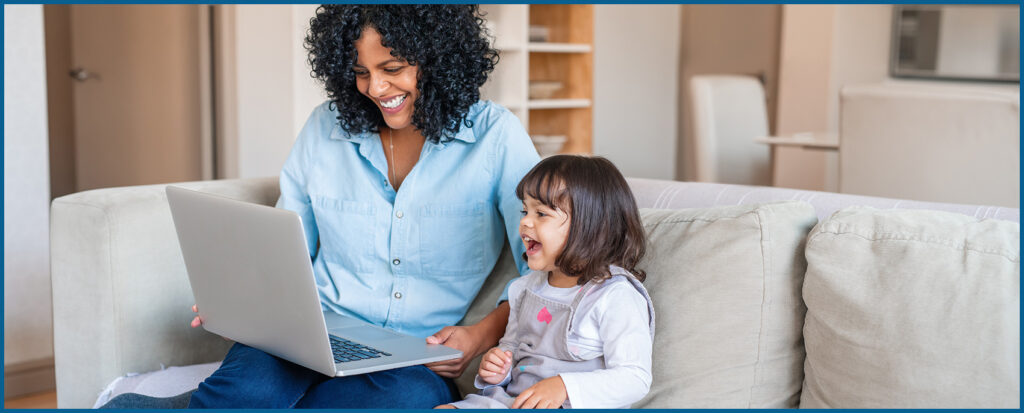 An important part of our mission at Brookes is to bring you proven tips, strategies, and resources from the experts. But during the COVID-19 pandemic, early childhood professionals like you have quickly become the experts on a new way of learning that's being invented in real time. In the words of the famous saying credited to the Silicon Valley tech scene, you're "flying the plane while building it," and you're gradually discovering what works and what doesn't as you support healthy outcomes for young children in a world where most aspects of life must be conducted at a distance.
In that spirit, we thought we'd call on some of your fellow early childhood professionals to advise you on family engagement tips for the fall. We've put together a list of reader-submitted strategies that will help you stay connected and forge strong partnerships with your families even if your program must operate virtually.
Develop a website for sharing tips and videos.
Having a central online repository for sharing resources with parents can be an easy and effective way of keeping in touch and connecting them with valuable information. Citi Family Center at Bright Horizons Executive Director Elizabeth Powers says her program created a special website for their Citi client families that offers videos of their teachers reading to the children and demonstrating some simple activities they can do at home, such as making homemade playdough. Their website also features a handy drop-down menu of resources that parents can view and print at home: copies of recipes, weekly newsletters with links to webinars, as well as a link back to Bright Horizons at Home for any family with children at home.
Find creative ways to use videoconferencing.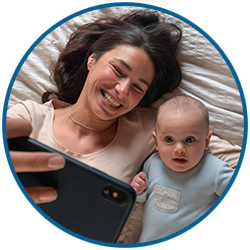 Remember that Zoom and other videoconferencing platforms can be used for much more than meetings. For example, development specialist Alleiah Keeley says that conducting live sing-alongs and story times over Zoom is a good way to foster a sense of fellowship with the families and children in your program. Family support specialist Denise Herman says that she's been checking in with parents (often while their child is napping) and doing mindfulness exercises with them via videoconferencing. And Zoom connections are even more effective when supplemented with other strategies: Teacher Joshua Reese, for instance, has paired his daily Zoom sessions with texts and follow-up calls to make sure families have what they need.
Be a community resource for families.
The months-long pandemic has put families—many of whom were already in need—even more at risk. Many early childhood professionals have been stepping up to support families who are feeling stresses that reach beyond the realm of the physical and virtual classroom. Program director Tiffani Frazier has been distributing grab n' go meals for breakfast, lunch, and snack three days a week, and recently held a virtual meeting with families on nutrition and healthy eating. Joshua Reese's program has also been making free meals available, and has delivered food and care packages to the homes of families who don't have access to transportation. The early childhood center where preschool teacher Lisa Wilson works recently created a new website where families can attend both live and recorded learning sessions, and access resources and activities designed to nurture child development.
Schedule some one-on-one time.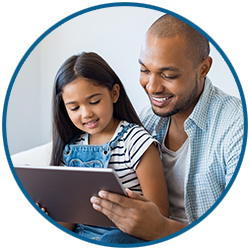 Group Zoom meetings are a good way to stay connected with multiple children and families, but if you hold online classes for a whole group, make sure you schedule some private time to connect with each individual family. Early childhood center director Gabby Roa-Limjoco has begun to reserve one-on-one time with each family before her Zoom class starts. They spend about five to ten minutes chatting and connecting before the online class—or after, if that works better. One-on-one meetings like these provide families with a safe forum for bringing up any concerns, asking questions, and sharing new developments.
Move beyond Zoom, Skype, and FaceTime.
Educators have come to rely on videoconferencing technology (and the usual texts, emails, or phone calls) in the era of distance learning, but many professionals are coming up with thoughtful ways to connect with families that go beyond Zoom, Skype, and FaceTime. Mental health and disabilities specialist Ellen Samitt says she and her daughter have been posting videos about social-emotional learning on a YouTube channel created by a colleague. Stephanie Owen started a Google photos page with her fellow teachers where they've posted videos of themselves reading books, doing art projects, and singing songs. They've encouraged families to upload their own photos and videos so children can stay updated on what their friends and classmates are doing.
Don't overlook low-tech connection strategies.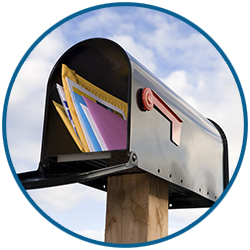 Lower-tech options can still provide effective ways to keep in touch, especially in programs where not every family has reliable Internet access. Preschool teacher Lynne Bailey sends weekly activity bags to families that include a homemade book with photos of all the children in her class. Denise Herman says that in addition to her videoconferencing check-ins, she's also used old-school methods to stay in touch by mailing out weekly envelopes to children and caregivers. The kids get coloring pages, inside/outside game ideas, and personalized letters, while the parents receive informational packets, family activity tip sheets, and stress-relieving resources like links to online yoga and adult-oriented coloring pages.
Conduct an early childhood screening virtually.
Screening is an essential step toward ensuring healthy child development, and it's important that screening continue during the pandemic. Conducting a virtual screening can be an excellent way to bond with families while helping to identify any areas where their child may need support. Program support professional Ann Rangel says: "Our organization has completed ASQ parent questionnaires over the phone. I feel closer to our families than ever and am glad to be a support link that is very much needed during this challenging time." Looking for a good primer on virtual ASQ screening? Our article Tips and Resources for Virtual ASQ Screenings has everything you need, including webinar recordings and step-by-step virtual administration guides for ASQ-3 and ASQ:SE-2.
Be a cheerleader.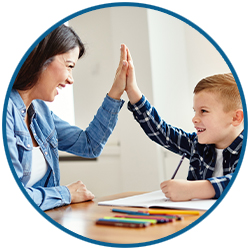 As an early childhood professional, you're well-positioned to provide words of encouragement and emotional support to stressed parents who are struggling to fill all the roles expected of them in our new reality. When responding to emails from parents, screening coordinator Kimberly Quinn makes an effort to respond in a timely fashion, and tries to provide an emotional boost by expressing her admiration and respect. "I commend them for keeping up with details like caring for their child so much that they send me an email—that takes time," Quinn writes. "I let them know that all children need lots of love, and I am so glad their child is getting love, and I know that because they are taking time to connect with me and ask questions." Quinn also advises families to go easy on themselves and forgive their mistakes, stressing that it's okay to say to a child, "I'm sorry. I messed up. Let's try that again."
---
It's going to be a challenging fall, but with a little creativity and the strategies outlined in this article, you can maintain strong family connections and lay the groundwork for the continued healthy development of young children. Here are some additional resources for supporting families during COVID-19: