5 Essential Titles For Your Structured Literacy Bookshelf
Many educators and literacy specialists were surprised last fall when the reading results from the biannual National Assessment of Educational Progress (NAEP) were released, and the only state in the U.S. to show significant achievement gains on the 4th grade test was…Mississippi.
After years of falling behind the national average in reading achievement, legislators in Mississippi funded an initiative in 2013 to begin training their state's K–3rd grade educators in research-backed strategies for literacy instruction. While there aren't yet studies confirming that Mississippi's investment in schooling teachers in the science of reading caused their impressive NAEP gains, research suggests that structured literacy is the most effective way to teach children how to read.
At Brookes, we collaborate with the experts on literacy resources that support evidence-based reading instruction. To aid in your fall curriculum planning, we've compiled brief snapshots of five of our most essential titles on science-based reading instruction.
By Martha Hougen, Ph.D. & Susan Smartt, Ph.D.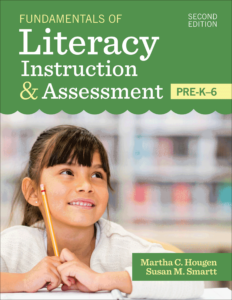 Perfect for teachers who need: An engaging text that explains the research base for the science of reading and demystifies the essential components of structured literacy instruction: oral language, phonemic awareness, phonics, vocabulary, fluency, comprehension, handwriting, spelling, and writing.
Rave review: "Provides maximum impact in an easily consumable package. The content strongly aligns with the science of learning to read and write. This is an essential text for anyone looking to advance their practice in the areas of literacy instruction and assessment."—Jennifer Throndsen, Ph.D., Director of Teaching and Learning, Utah State Board of Education
Best practical feature: This edition includes a collection of great new features that make it easy to learn important concepts: "reflect" boxes that encourage critical thought, multiple-choice Knowledge Assessment questions, revised application activities, sample scripts, and more.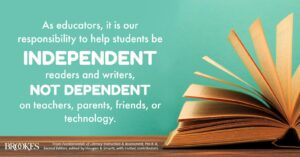 ---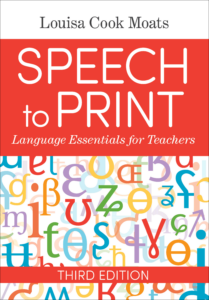 Perfect for teachers who need: An accessible-yet-authoritative book that bridges the world of language study with the world of reading and writing instruction, and provides K-12 educators with trusted, up-to-date information on language fundamentals like English phonology, the morphology of words, and how meaning is conveyed with language.
Rave review: "Clear and beautiful prose make this important updated and expanded third edition of Speech to Print a pleasurable and educational read. Bravo to Dr. Louisa Moats for a game changer of a book in the field of structured literacy."—William Van Cleave, W.V.C.ED., Educational Consultant & Author
Best practical feature: Each chapter comes equipped with a wealth of online materials to support effective reading instruction, including PowerPoints, chapter quizzes, PDF handouts, and more. The book also has a corresponding workbook (available separately) with activities that help educators deepen their understanding of the complex concepts in Speech to Print.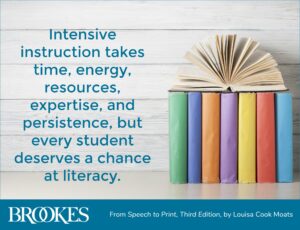 ---
By Bill Honig, Linda Diamond, & Linda Gutlohn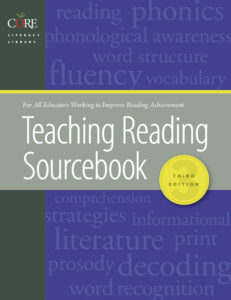 Perfect for teachers who need: A hands-on guide—for in- or pre-service educators—that bridges the gap between evidence-based reading research and actionable instructional strategies. Comprehensively covers the five pillars of effective reading instruction: phonemic awareness, decoding, vocabulary development, fluency, and comprehension.
Rave review: "Provides both distilled theory and research, with lessons you can teach tomorrow morning. It is a keeper. . .a textbook that pre-service and classroom teachers will want to keep and pull off of their professional bookshelf quite often."—Shane Templeton, University of Nevada, Reno
Best practical feature: Throughout the book, the authors have seamlessly connected and clarified the Sourcebook's alignment to the Common Core State Standards through CCSS cross-references, charts and tables, and more.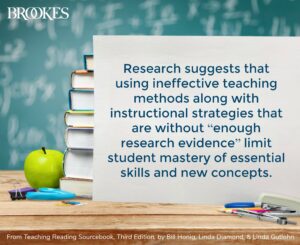 ---
By Elsa Cárdenas-Hagan, Ed.D., CCC-SLP, CDT, CALT, QI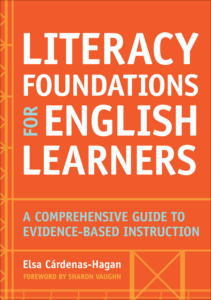 Perfect for teachers who need: Evidence-backed principles, strategies, and activities for providing English learners in Pre-K–Grade 6 with explicit instruction on language and literacy fundamentals.
Rave review: "Comprehensive and well-written . . . provides many practical suggestions. All professionals who work with ELL students should read this book."—Linda Siegel, Ph.D., Professor Emerita, University of British Columbia
Best practical feature: Chapters start with brief case studies to illuminate essential concepts and end with study questions to focus and enhance your learning.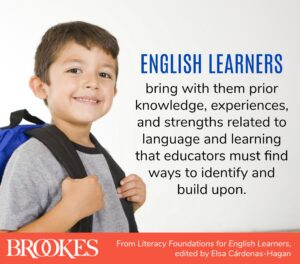 ---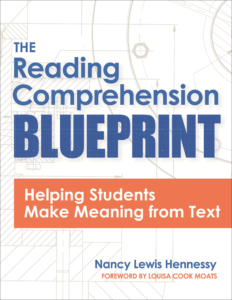 Perfect for teachers who need: A K–8 resource that expertly breaks down the complex task of reading comprehension and pairs perfectly with core literacy textbooks.
Rave review: "Grounded in the science of reading and Scarborough's Reading Rope, this framework bridges the research-to-practice divide and arms teachers with the tools they need for knowledgeable, informed practice."—Pamela Kastner, Literacy Statewide Lead, Pennsylvania Training and Technical Assistance Network (PaTTAN)
Best practical feature: To help them apply the science of reading comprehension and design high-quality instruction, educators will receive photocopiable teaching resources—including unit and lesson plan organizers—that they can use again and again in the classroom.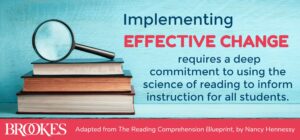 ---
Use the books and resources in this article to broaden your knowledge of structured literacy and learn proven strategies for delivering high-quality instruction that will help all students achieve reading success. Need guidance on how your district can effectively implement explicit, systematic literacy instruction? The National Council on Teacher Quality's recently released action guide for states covers the importance of prep programs to instruct teachers on the science of reading, the best tools for assessing students' reading proficiency, and much more.