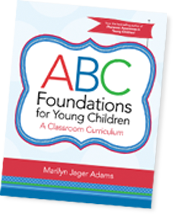 Write Your Own Name
Please type the child's name:

Worksheet Preview:
| | | |
| --- | --- | --- |
| WRITE YOUR OWN NAME | STUDENT NAME: | |
As of version 14.0.1, Firefox cannot print custom fonts. Please use a different browser.
This version of Safari's browser does not work with this application. Please upgrade to the latest version of Safari or use Chrome or Internet Explorer as your browser.
WRITE YOUR OWN NAME
STUDENT NAME:
ABC Foundations for Young Children Online Materials by Marilyn Jager Adams. Copyright © 2013 Paul H. Brookes Publishing Co, Inc. All rights reserved.
Special thanks to Joshua E. Smith, who created this web app.