ACIRI™ Seminar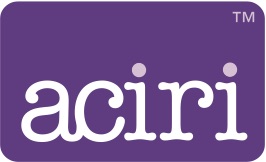 About the seminar
Speaker
Seminar length
1 day
Number of participants
5-25
Speaker Fees
1 day: $3000
Let's Read Together! Improving Literacy Outcomes with the Adult/Child Interactive Reading Inventory
Discover how to use the Adult/Child Interactive Reading Inventory (ACIRI™) to help children develop their emergent literacy skills and improve the way parents and caregivers read with children. This hands-on training provides participants with the practice they need to ensure accurate and reliable scoring of the ACIRI. Participants will then learn how to draw on the results of the ACIRI to teach parents and caregivers to
sustain a child's interest in a book
maintain physical proximity during interactive reading
solicit a child's thoughts—including predictions—about a story
respond to a child's questions about a book
and much more!
Through these proven, research-based strategies, literacy programs can have a positive impact on children's future reading skills.
Who will benefit from this seminar?
Family literacy teachers and administrators, parent involvement coordinators, preschool and kindergarten teachers, America Reads tutors, volunteers who read with young children.
Request more information
Includes
1–day seminar providing participants with the practice they need to ensure accurate and reliable scoring of the ACIRI.
Need to report on your literacy program's effectiveness? Your seminar can address using the ACIRI for this purpose, too.
Have another idea? Tell us about it, and we'll do our best to customize this seminar to your needs!