Coming Soon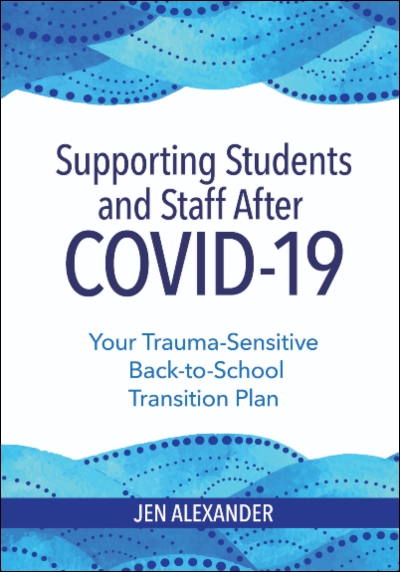 Includes more than
50 downloadable resources!
Supporting Students and Staff After COVID-19
Your Trauma-Sensitive Back-to-School Transition Plan
By Jen Alexander, M.A., NCC, SB-RPT
When schools reopen after COVID-19 closures, your elementary school will need a compassionate, intentional, trauma-sensitive plan for easing the back-to-school transition. That's what you'll find in this practical, reader-friendly new ebook from acclaimed trauma expert Jen Alexander. You'll get hands-on, adaptable guidance on designing and implementing a trauma-sensitive transition plan that puts relationships first, prioritizes emotional and social supports, breaks down barriers to learning, and empowers everyone in your learning community.
You'll learn how to:
Apply the four essentials of trauma-sensitive schools to your transition planning
Facilitate team discussions and professional development sessions to prepare for the "new normal"
Gather critical input from families about their concerns, experiences, and needs
Notice and meet needs: both your own and those of students and their families
…and much more!
Sign Up and Be the First to Know
Interested in learning more? Complete the form below to receive the latest updates for this book!