Who should attend?
Intermediate to advanced ASQ users who already oversee ASQ implementation and ASQ training within their organization; participants will leave the Institute prepared to instruct colleagues on ASQ-3 and ASQ:SE-2. However, new ASQ users also may find the Institute beneficial to their understanding and implementation of ASQ-3 and ASQ:SE-2. All participants will receive valuable information to advance their skill level and knowledge of the tools.
Why register?
1. Learn from ASQ expert trainers.
    Bring specific questions about your program and get personalized answers!
2. Network with other ASQ users.
    Hear new ideas, get advice, and learn how others overcome obstacles.
3. Get training materials to use in your program.
     You'll receive PowerPoint presentations for trainings, a full suite of
handouts, and an interactive game to test your trainees' knowledge.
Resources to view and share: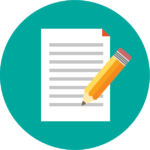 Institute justification handout
Share with your supervisor and explain why you NEED to attend a 2020 Institute!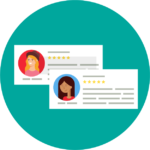 2018 ASQ Institute summary document
See what previous attendees had to say about this great training experience.